First impressions are an important part of interpersonal communication. For this reason, the lobby area can be an important element of your home – allowing visitors to feel positively and impress them when they first enter your home. The lobby needs to be carefully designed to be both popular and attractive as it is a reception and welcome space upon arrival at the house. This space can be a specific environment, created specifically for this purpose. Therefore, lobby lighting can be an important choice to make. The common choice are chandelier and pendant lighting.
With this guide, we will introduce you the 5 popular Modern Lighting Ideas for Lobby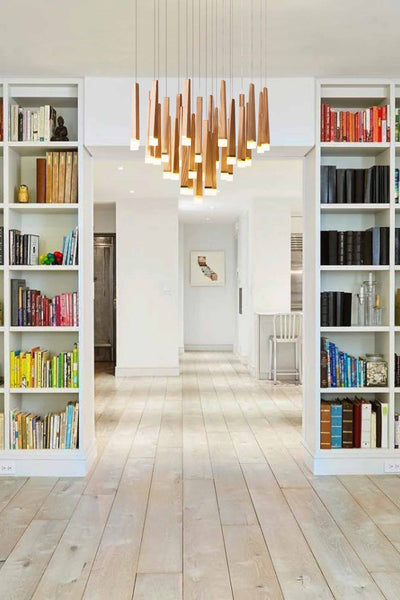 The Cone Shades Modern Wood Chandelier consists of wood cone shades which are very suitable for interior decoration that embedding wooden elements. The cone shades are arranged in a symmetrical pattern, creating a modern and sophisticated look. This could be an excellent choice for lighting a lobby.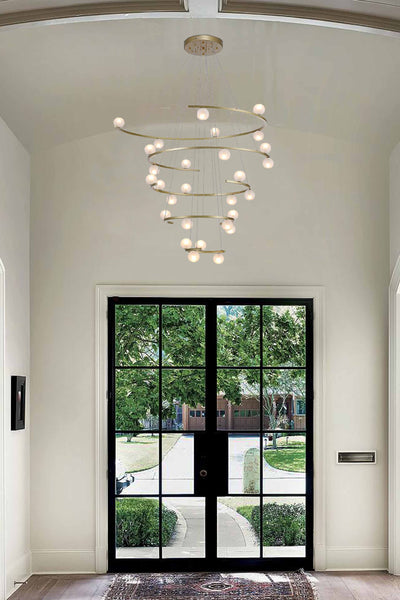 The lobby is usually appointed with a luxurious and eye-catching chandelier. And the Half Ring Chandelier is a perfect choice for creating that factor. As the name implies, this type of chandelier consists of multi half rings. It hangs from the ceiling and is adorned with round lights. The half ring chandelier casts a warm and inviting glow, making it a welcoming sight for guests as they enter the lobby.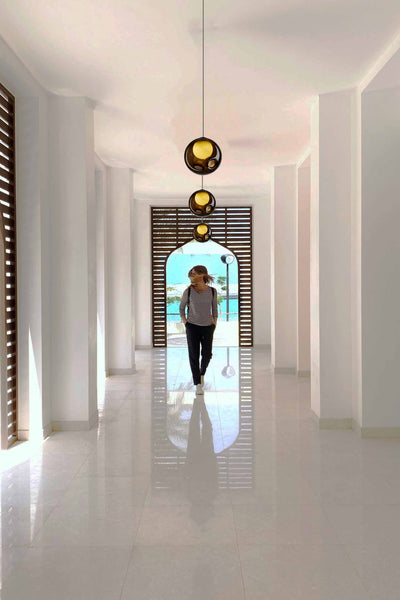 The Sphere pendant lighting is a popular choice for illuminating the lobby, as it offers a sleek and modern look. The clean lines of the spheres create a refined atmosphere, while the light emits through small holes on the shade. With different colored blown glass, you can create your own style of lobby.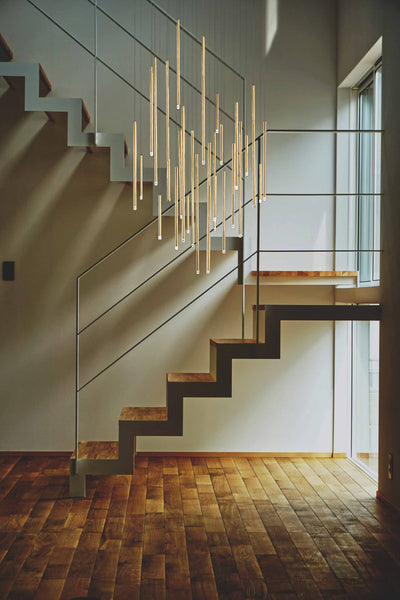 The Clustered Tubes LED Chandelier features sparkling golden tubes which creating a luxurious and elegant ambiance. The LED bulb lights at the end of the golden tubes. It's a perfect way to impress the guests when they enter your home.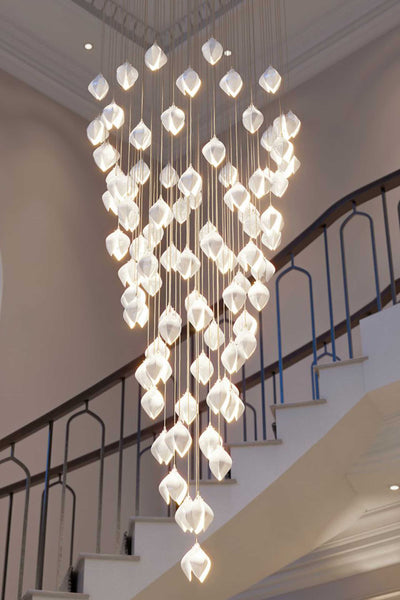 The Bloom Chandelier is ideal for interior design projects which are designed to provide a strong impression. This Chandelier made up of many open flowers spilled from the ceiling will definitely attract the attention of guests. It's an excellent choice for modern interior projects that combine luxurious pieces with a glamorous decorative style.