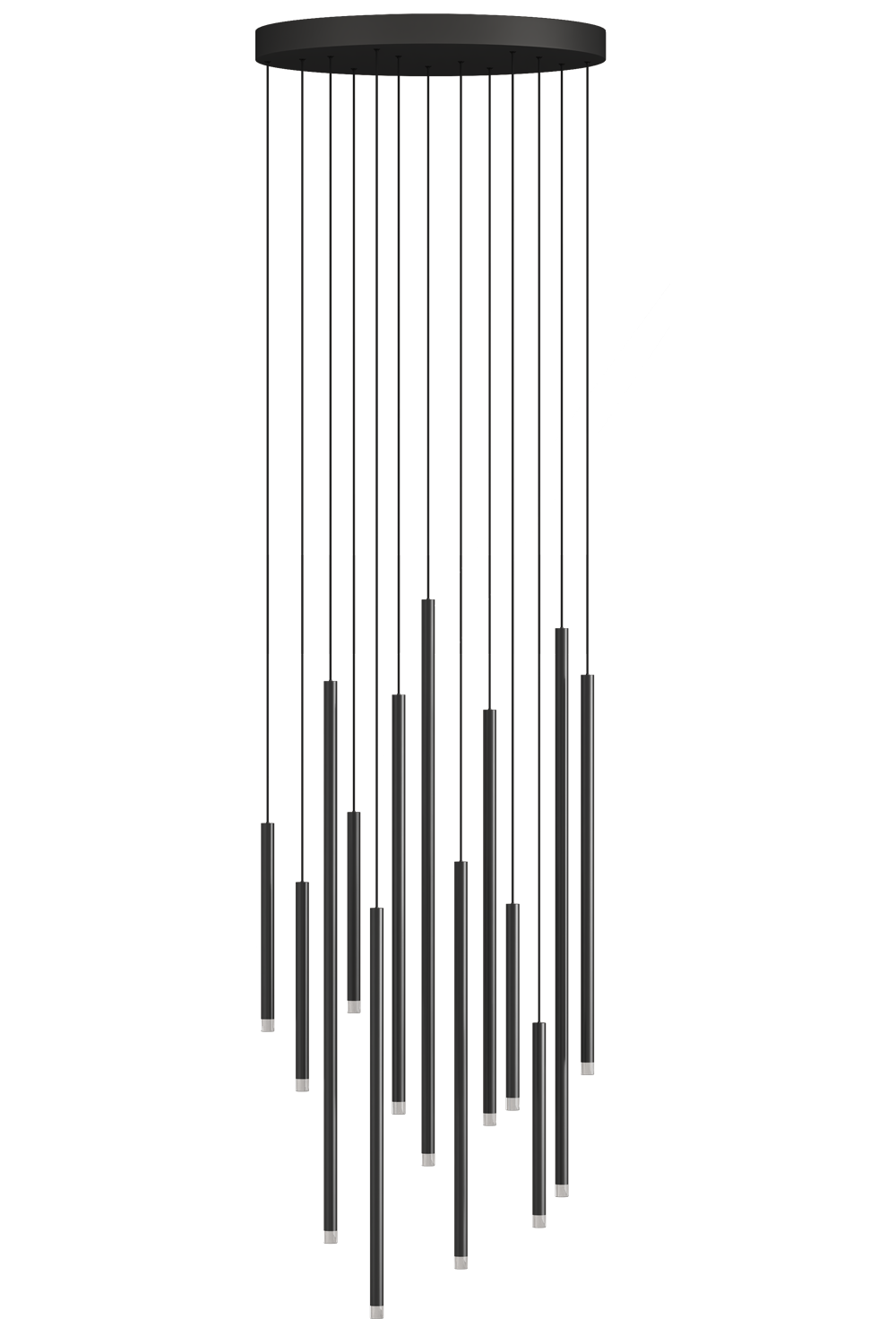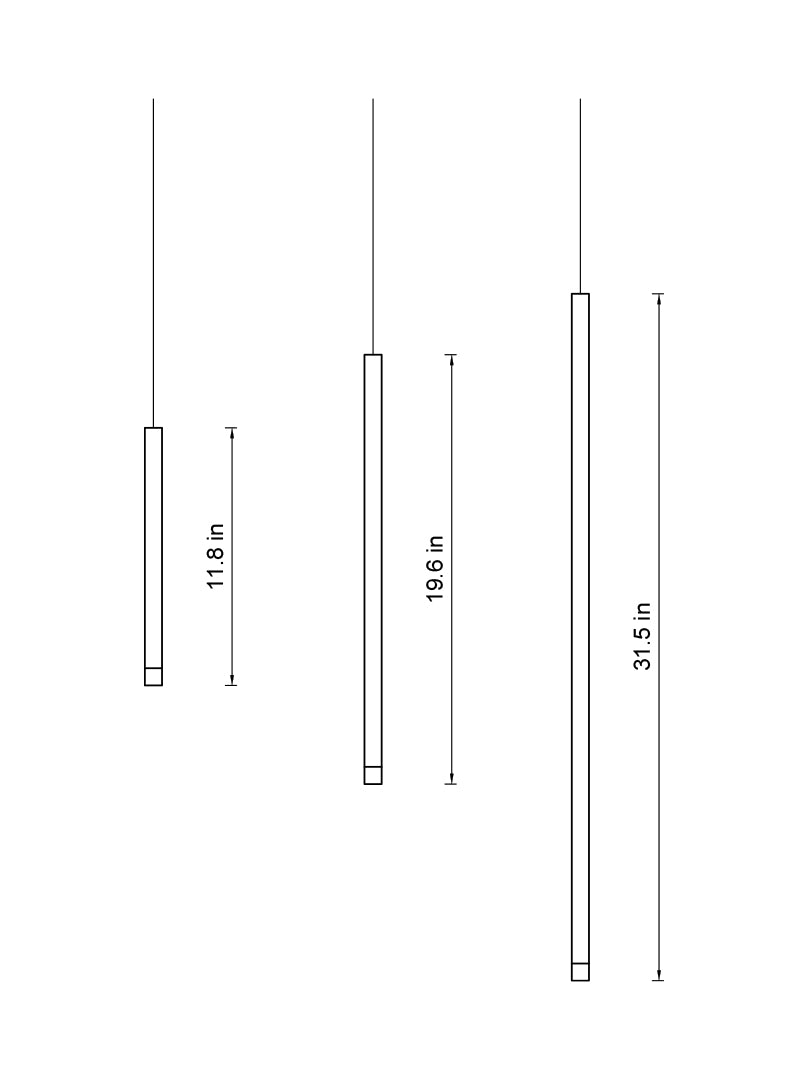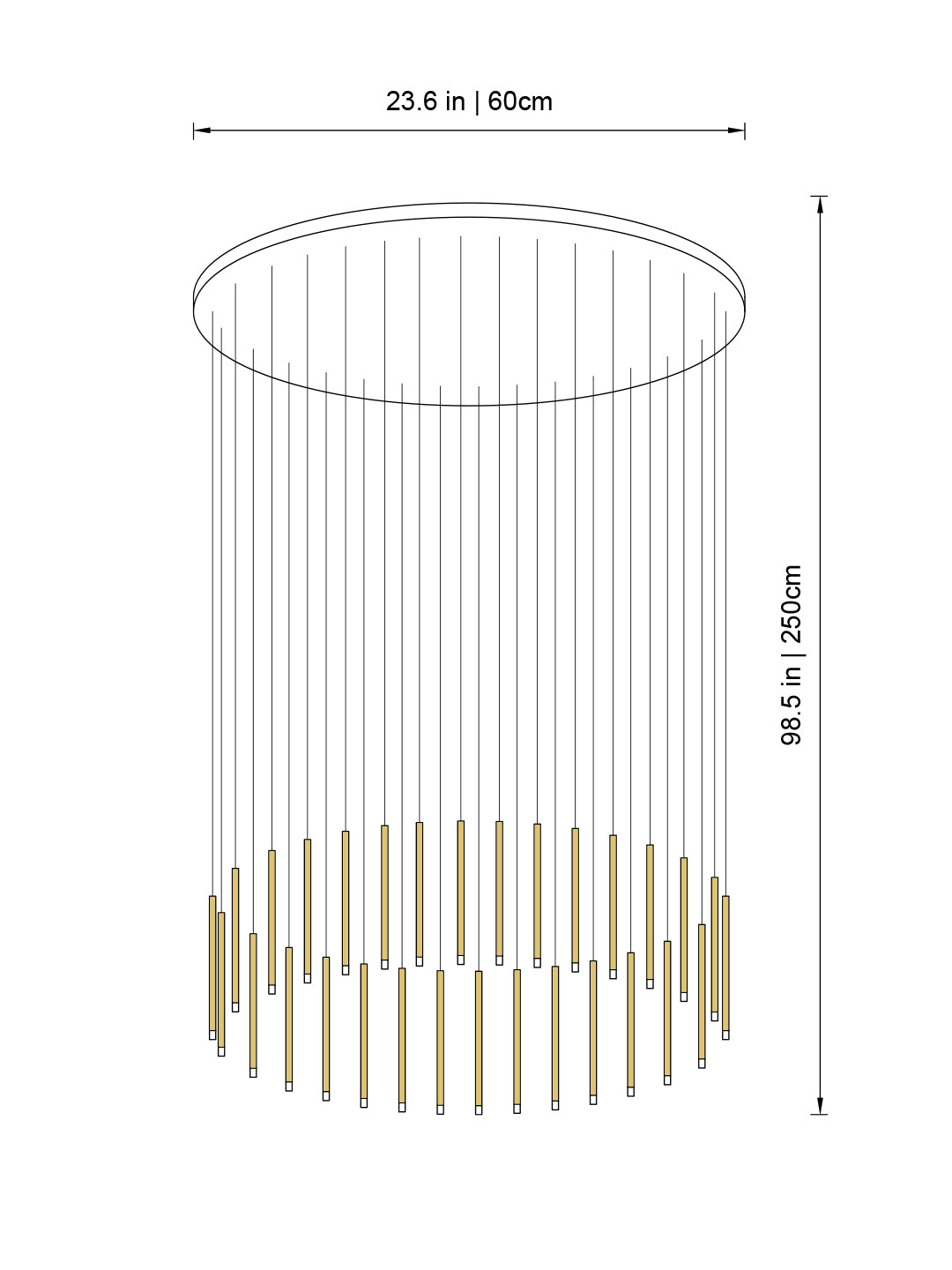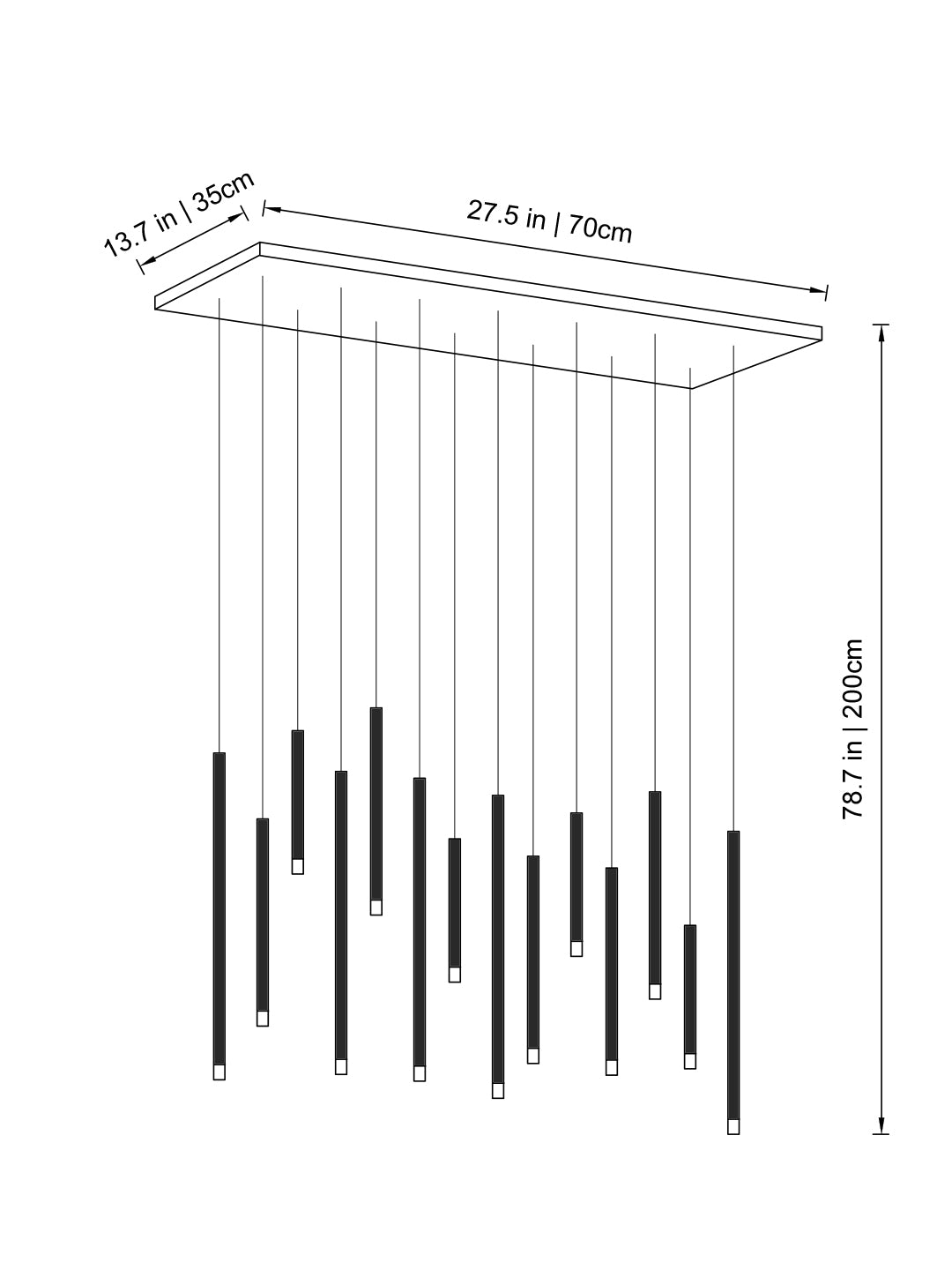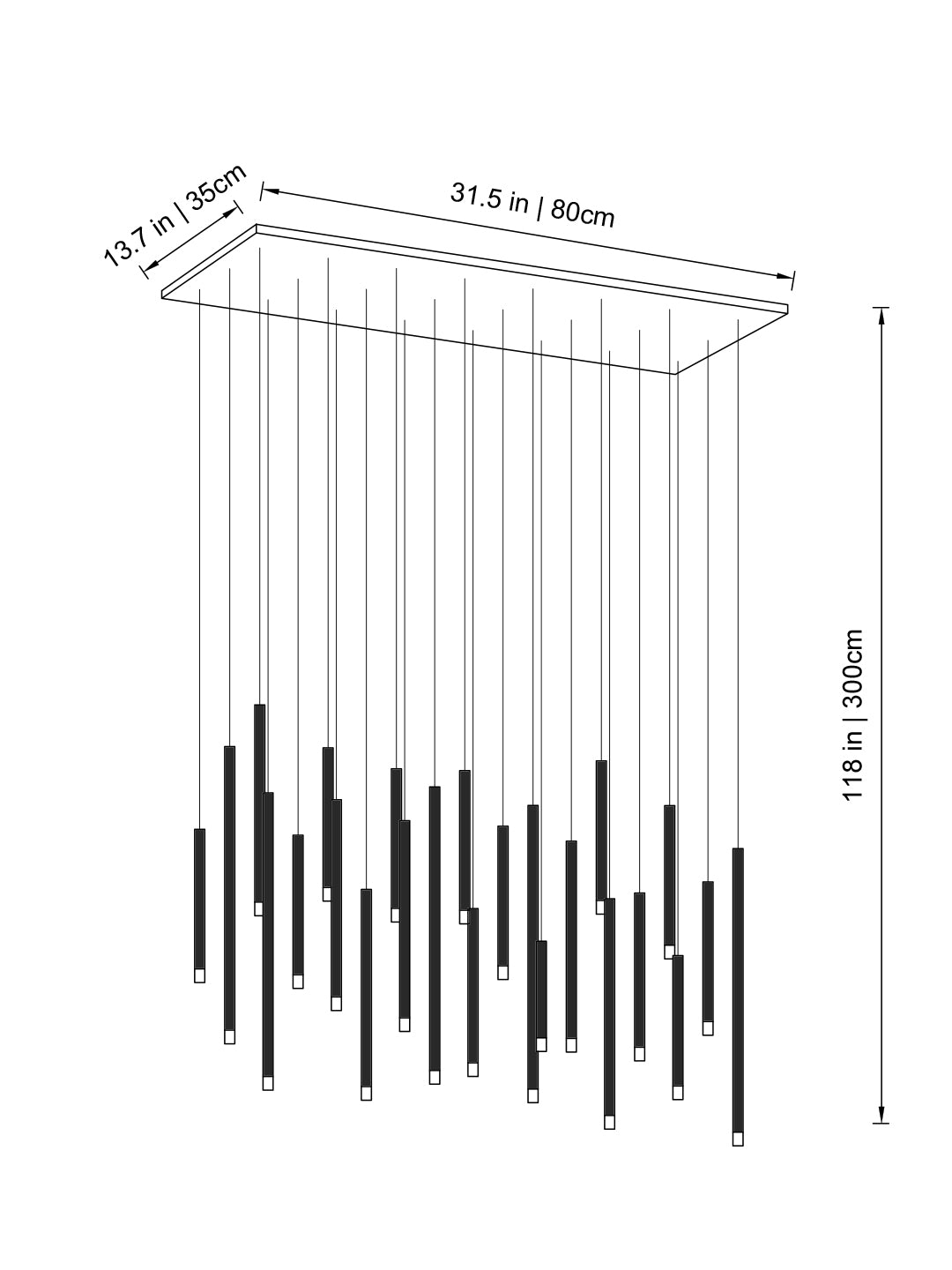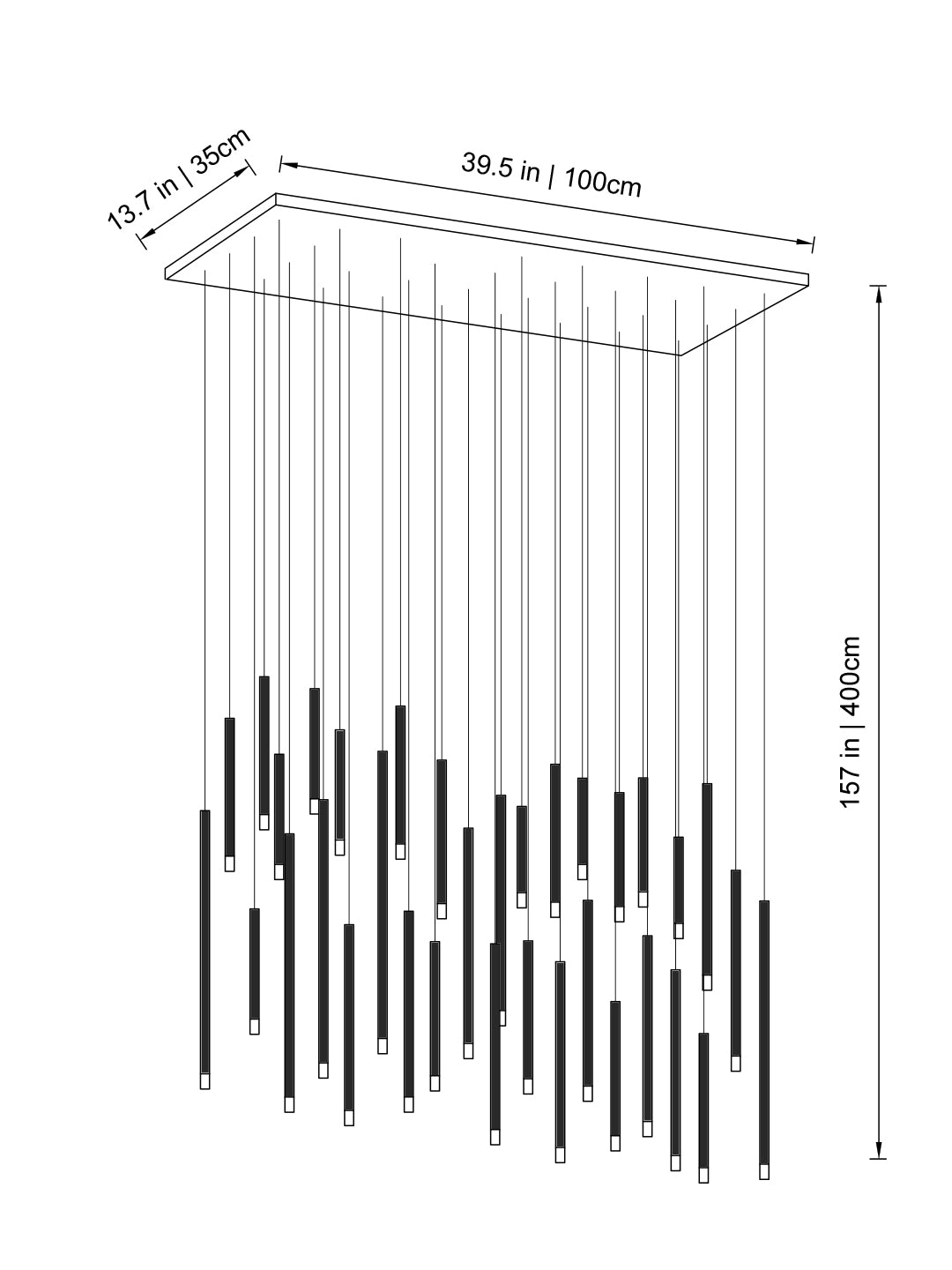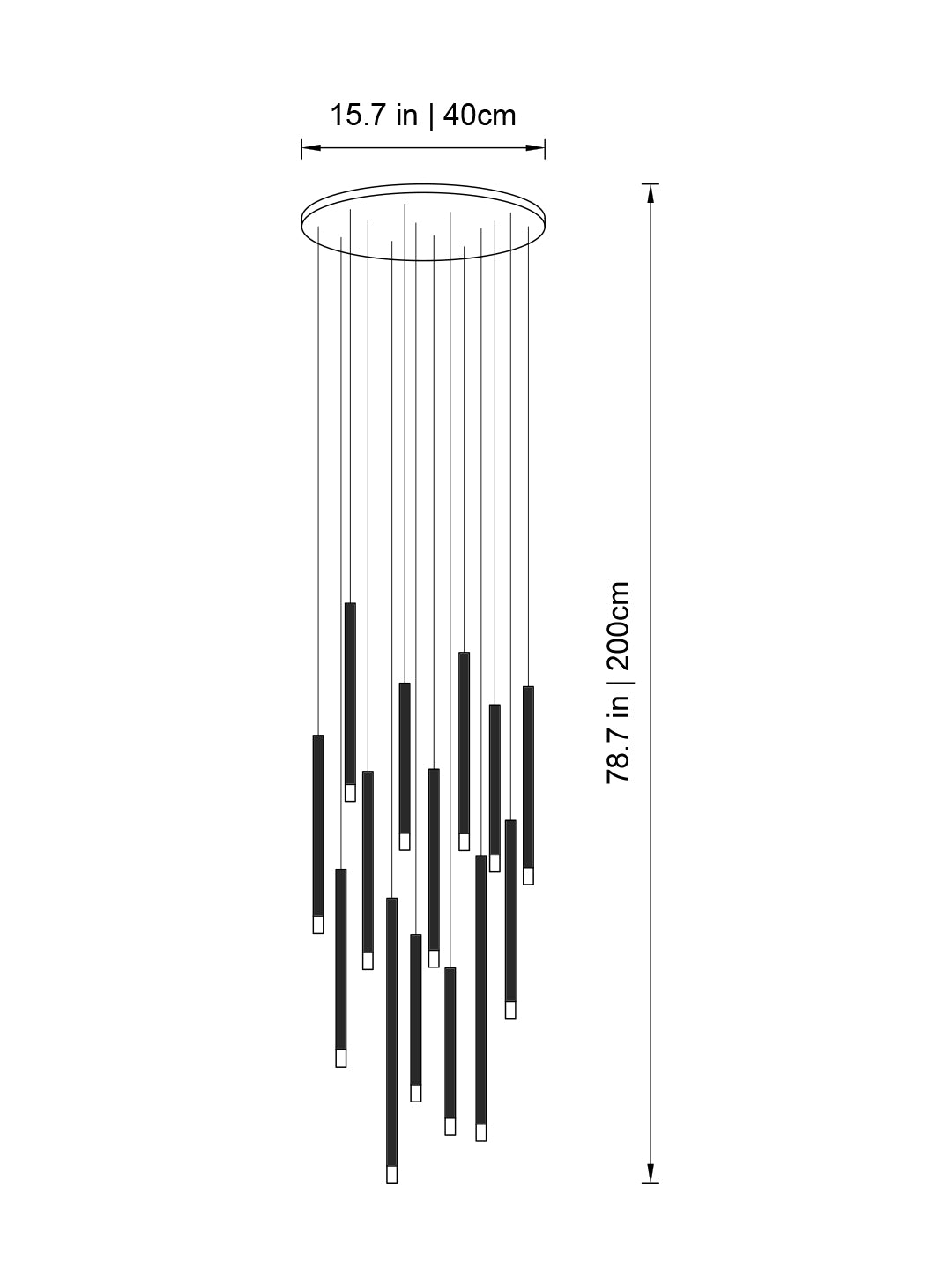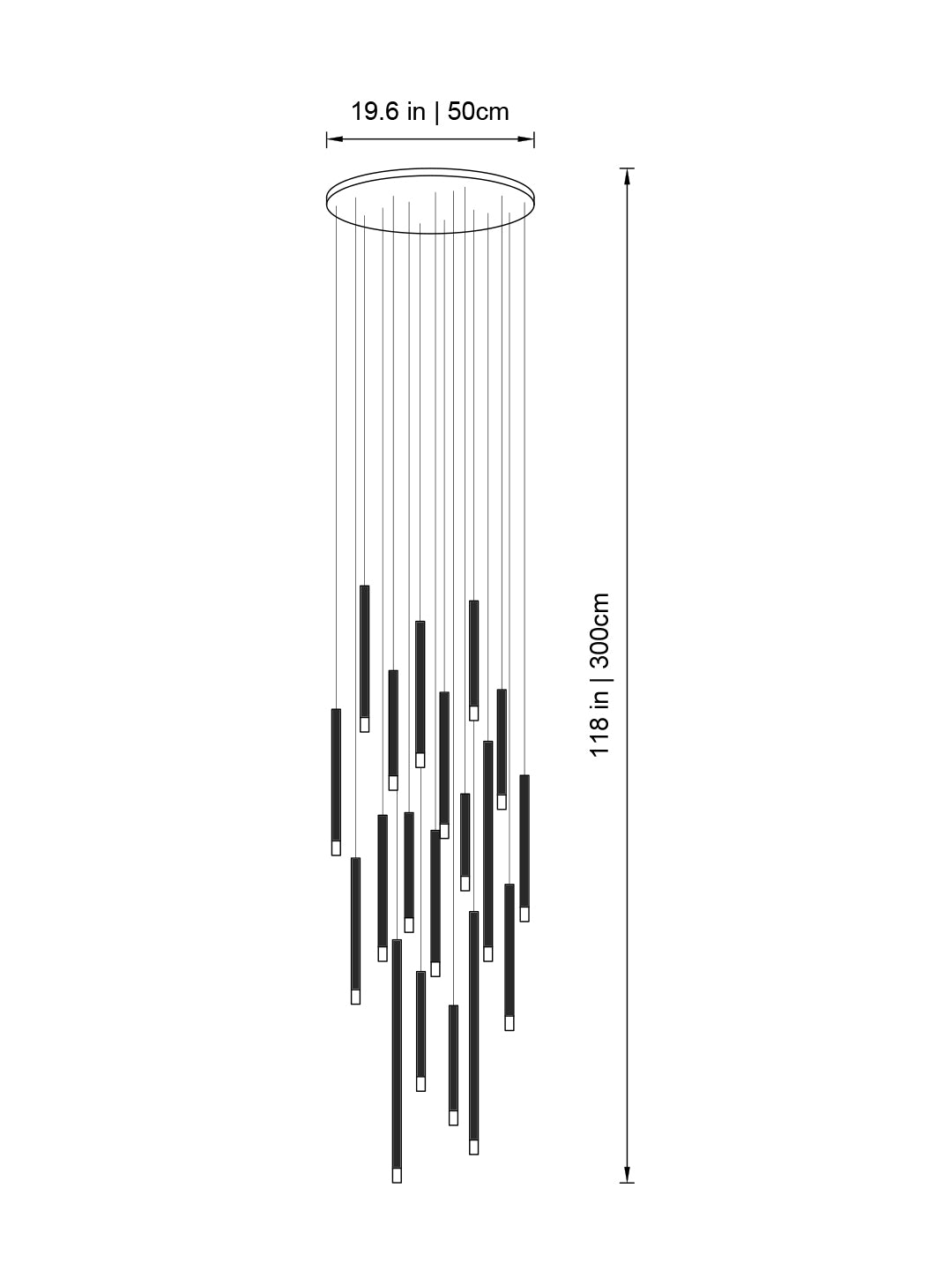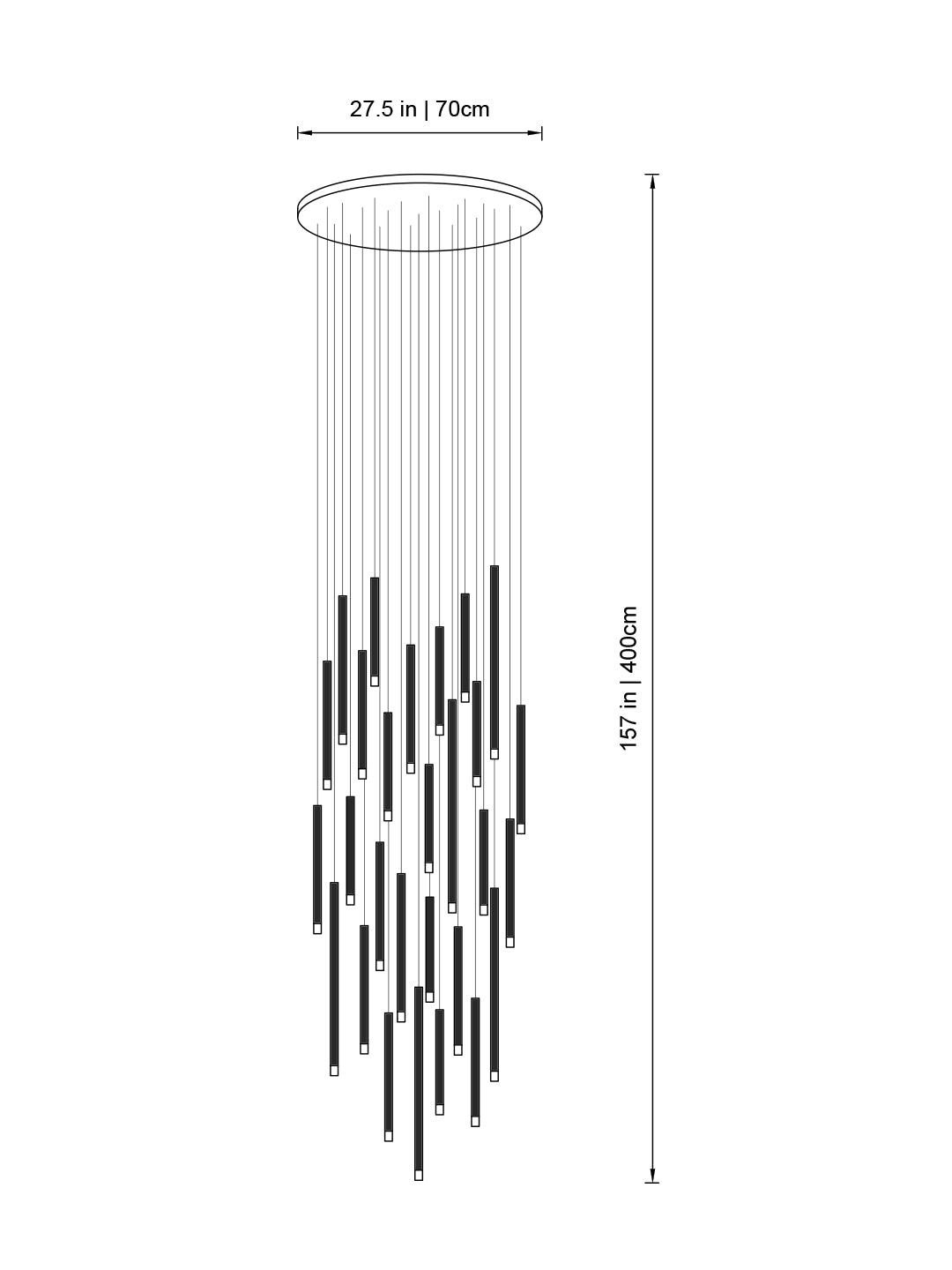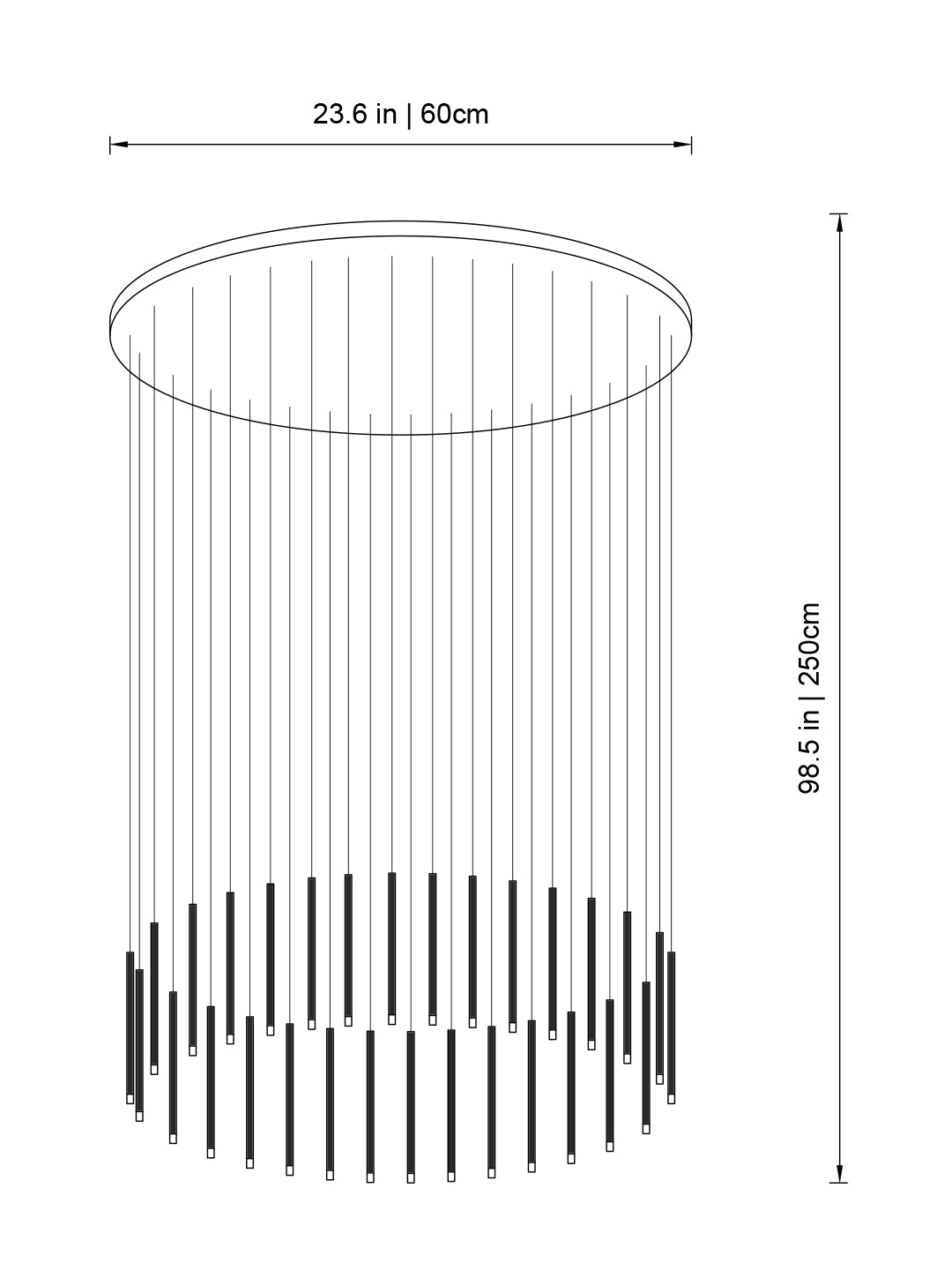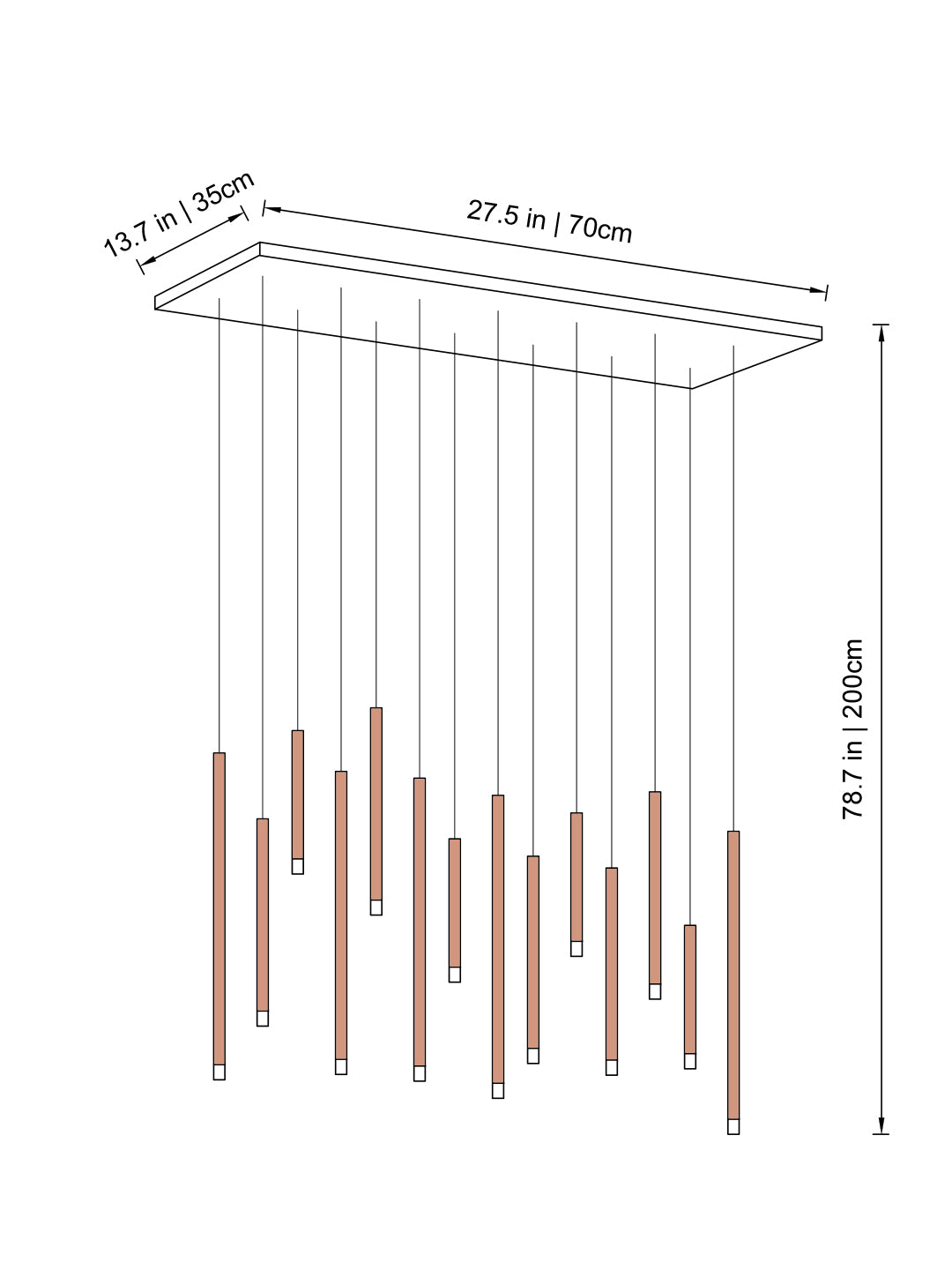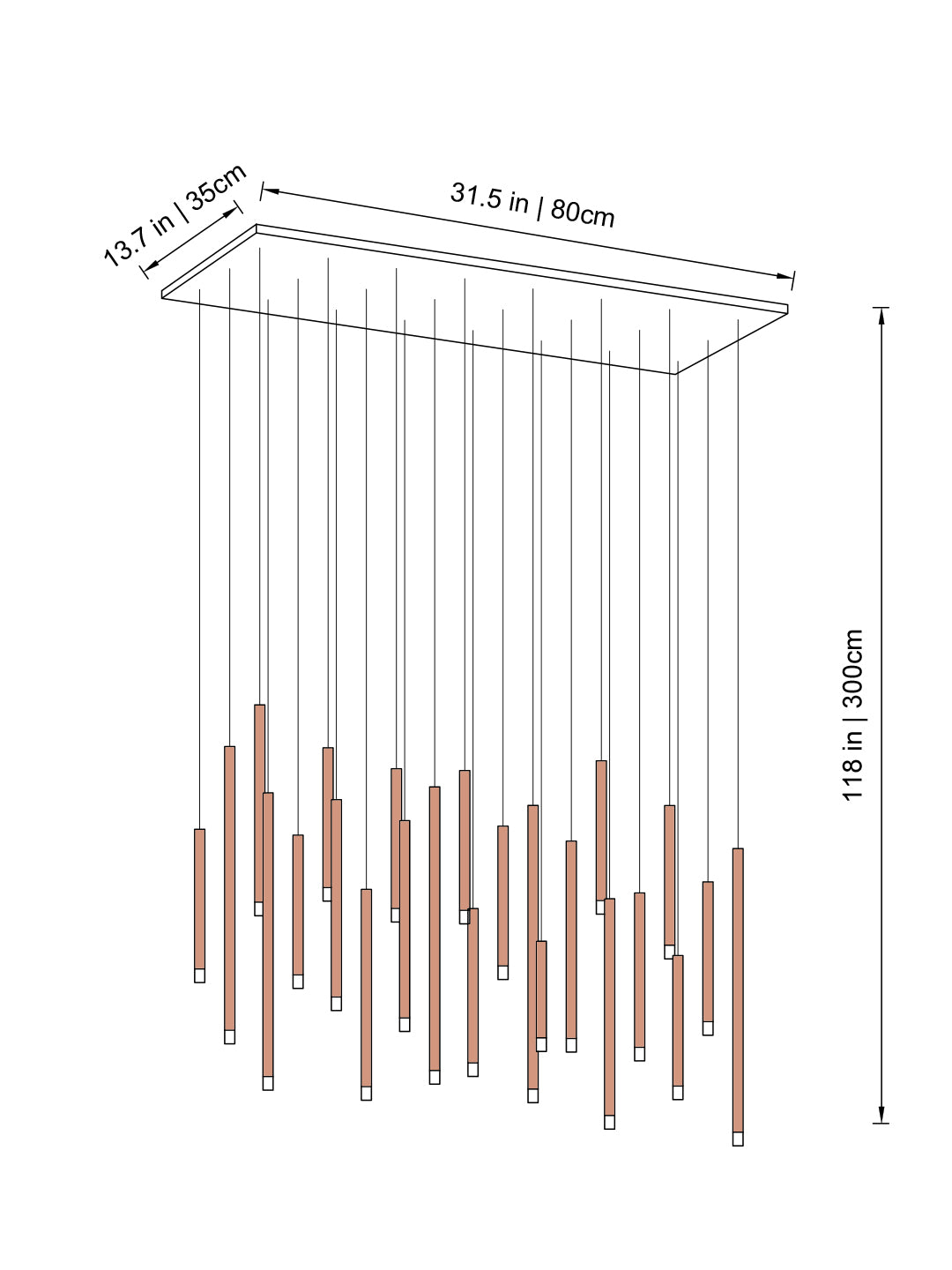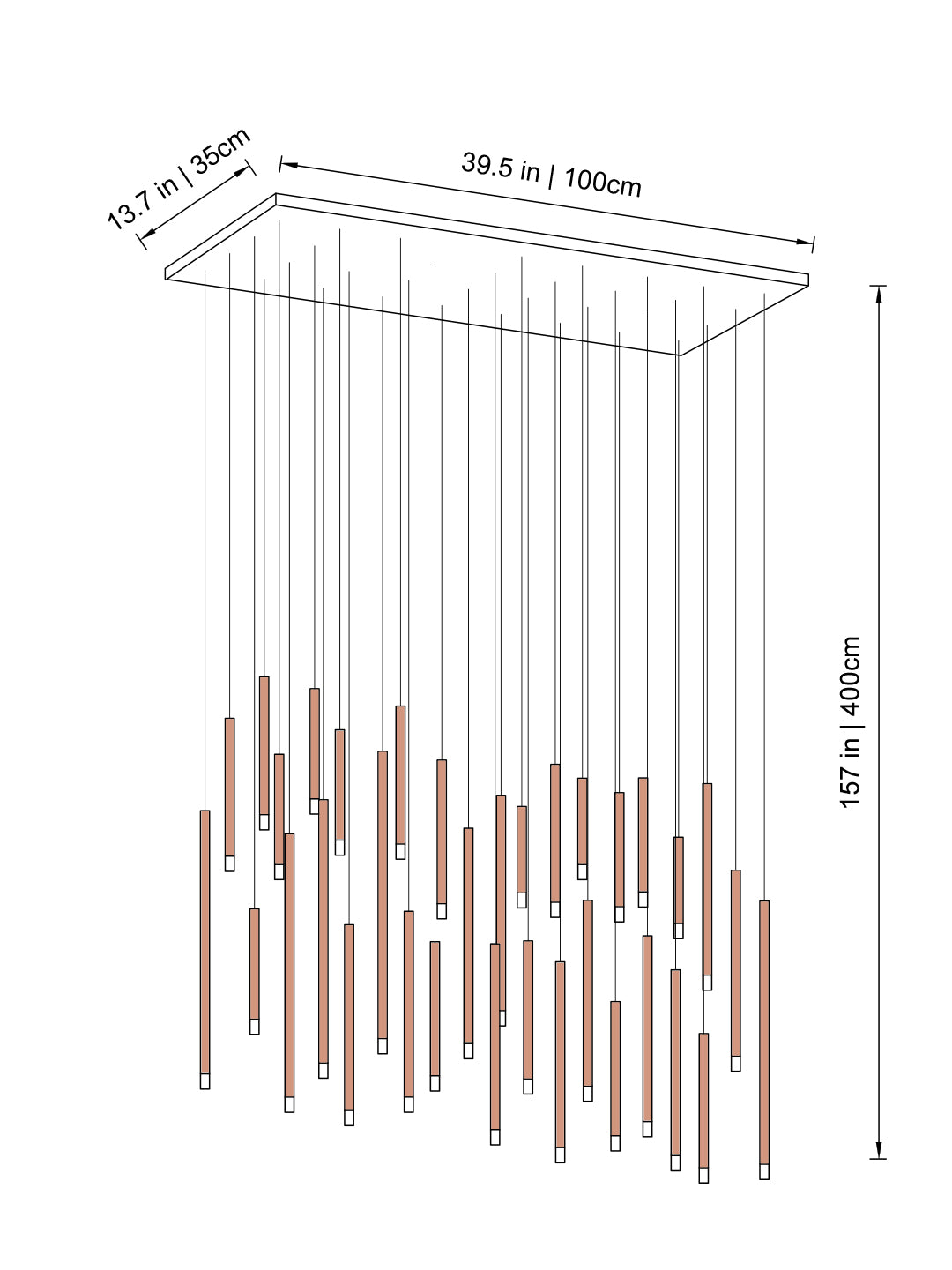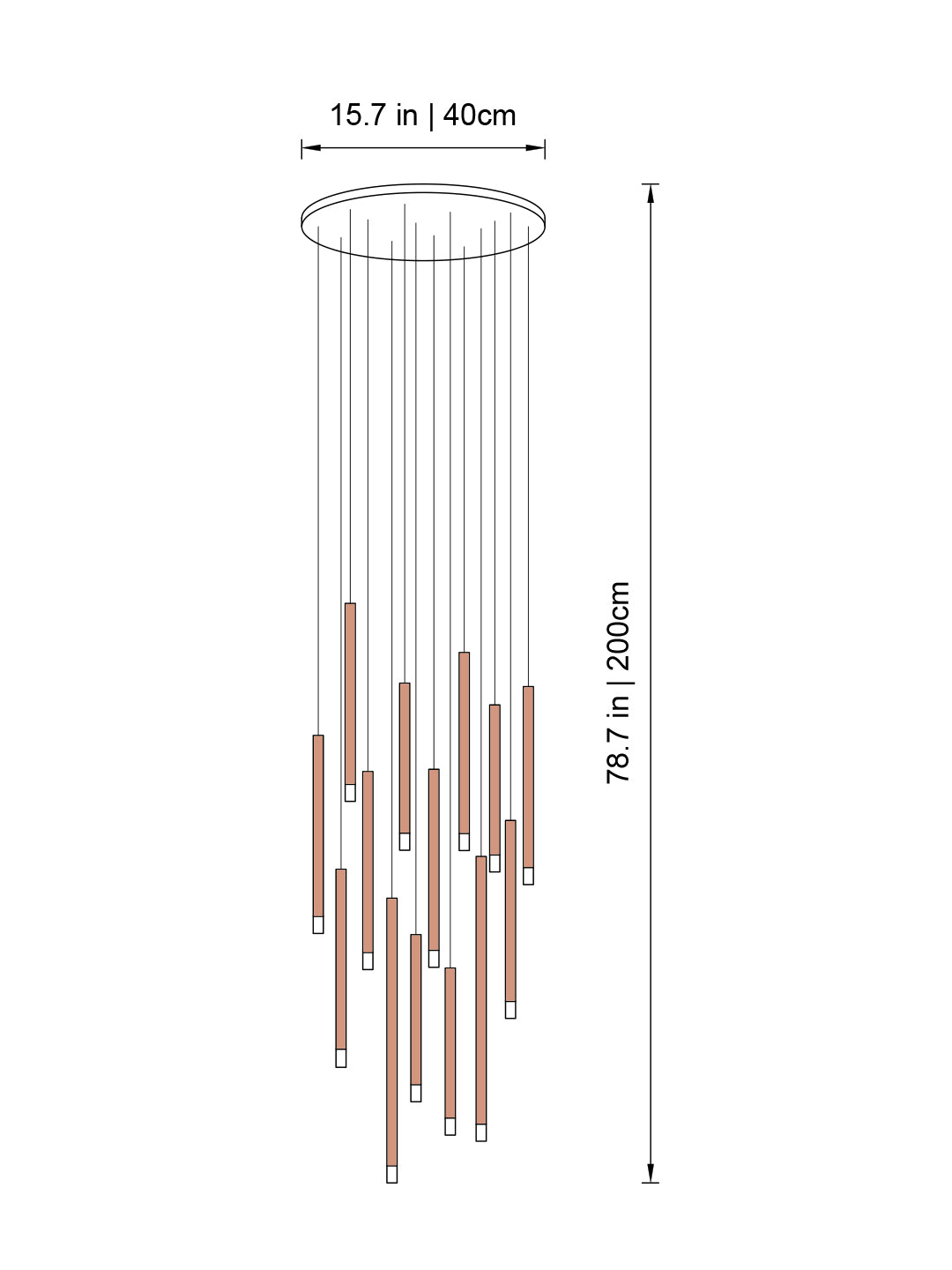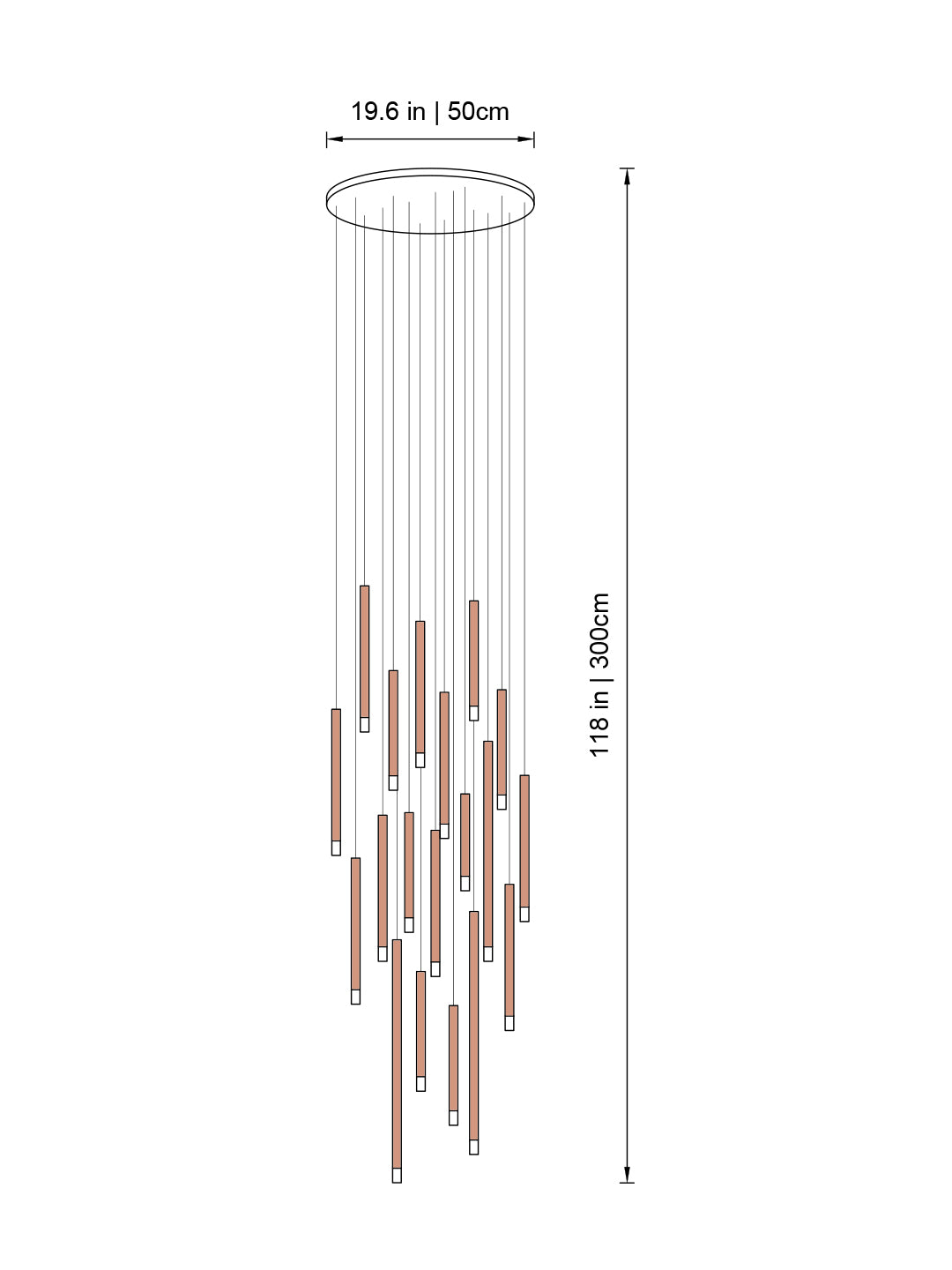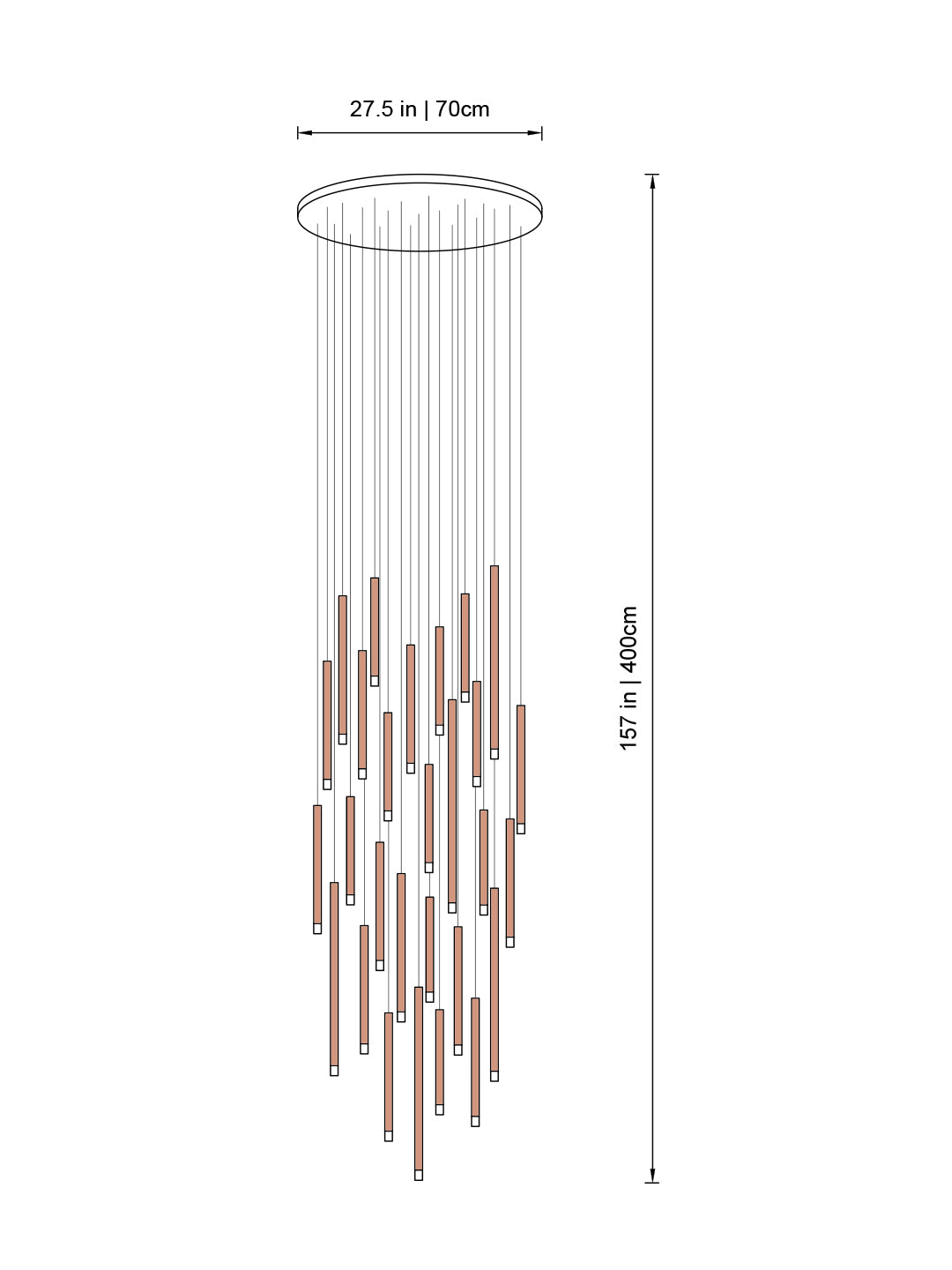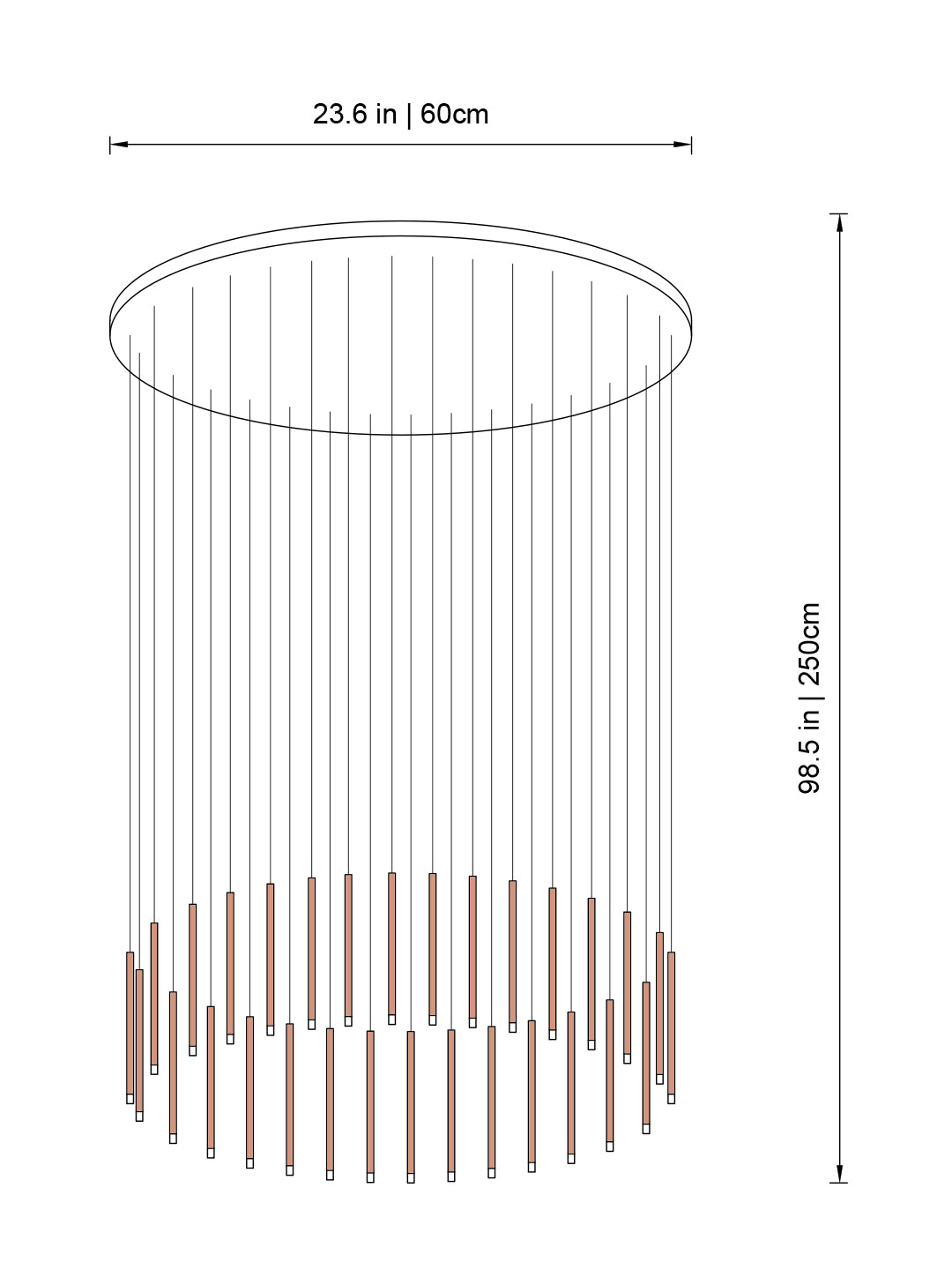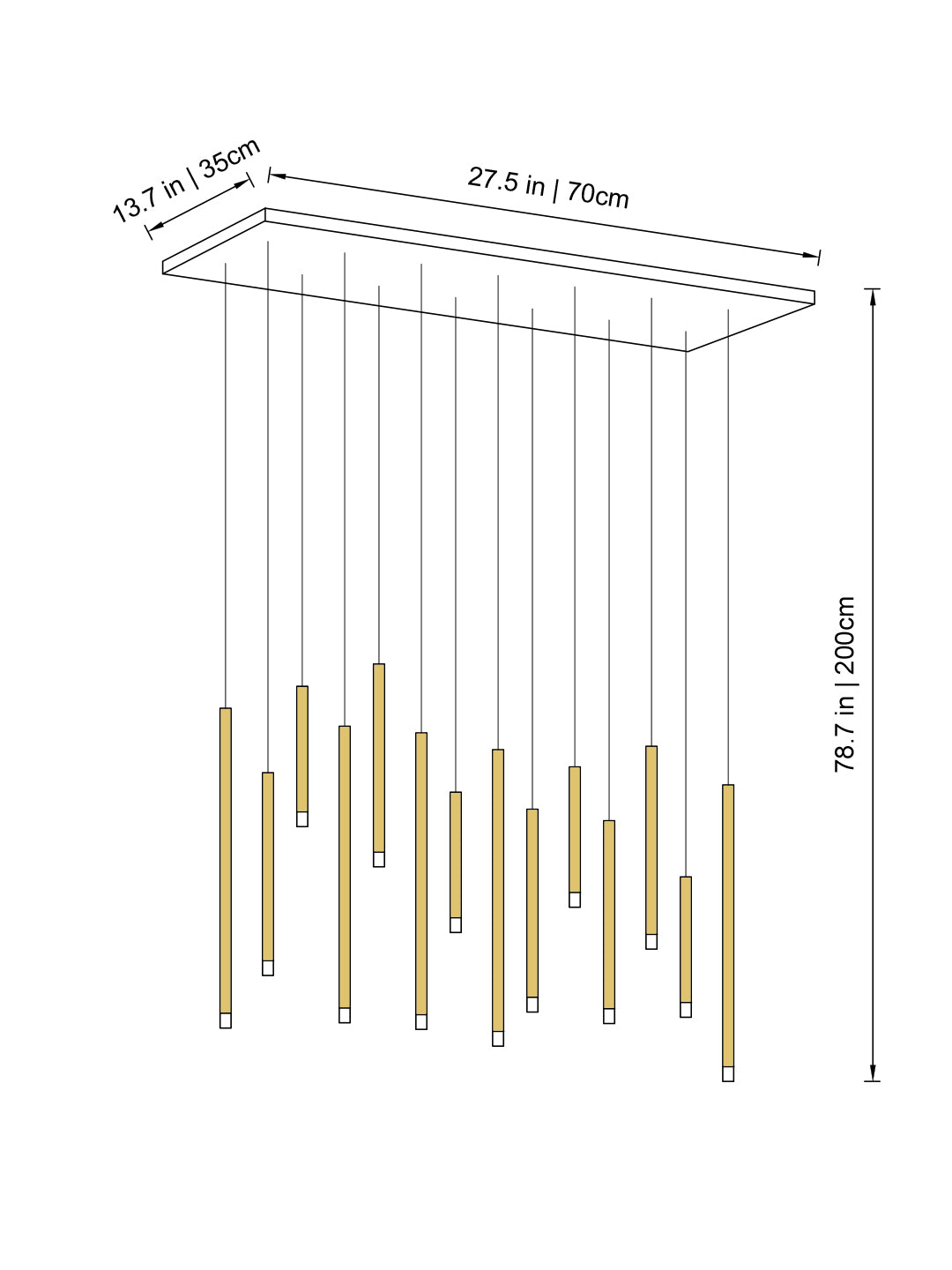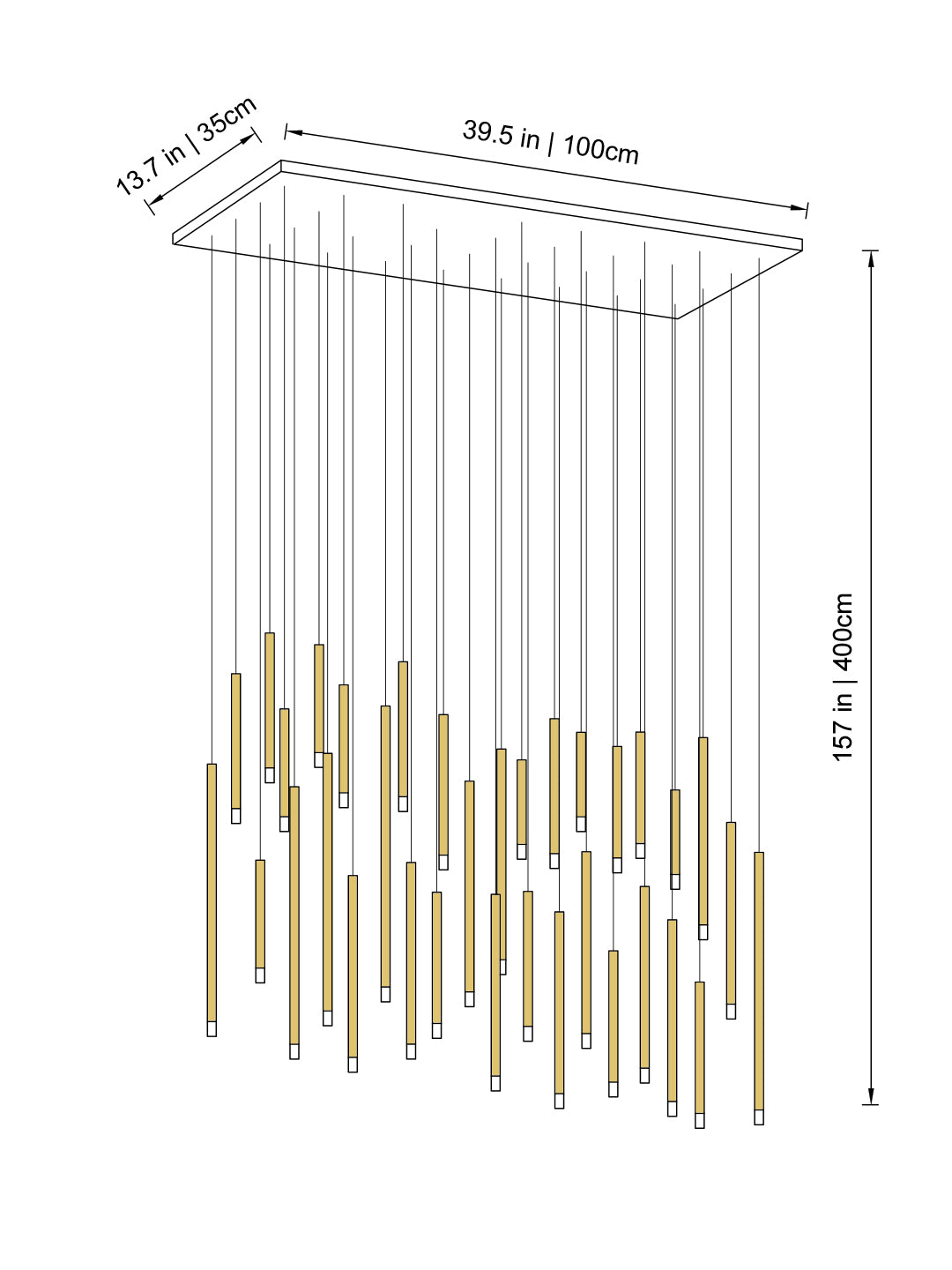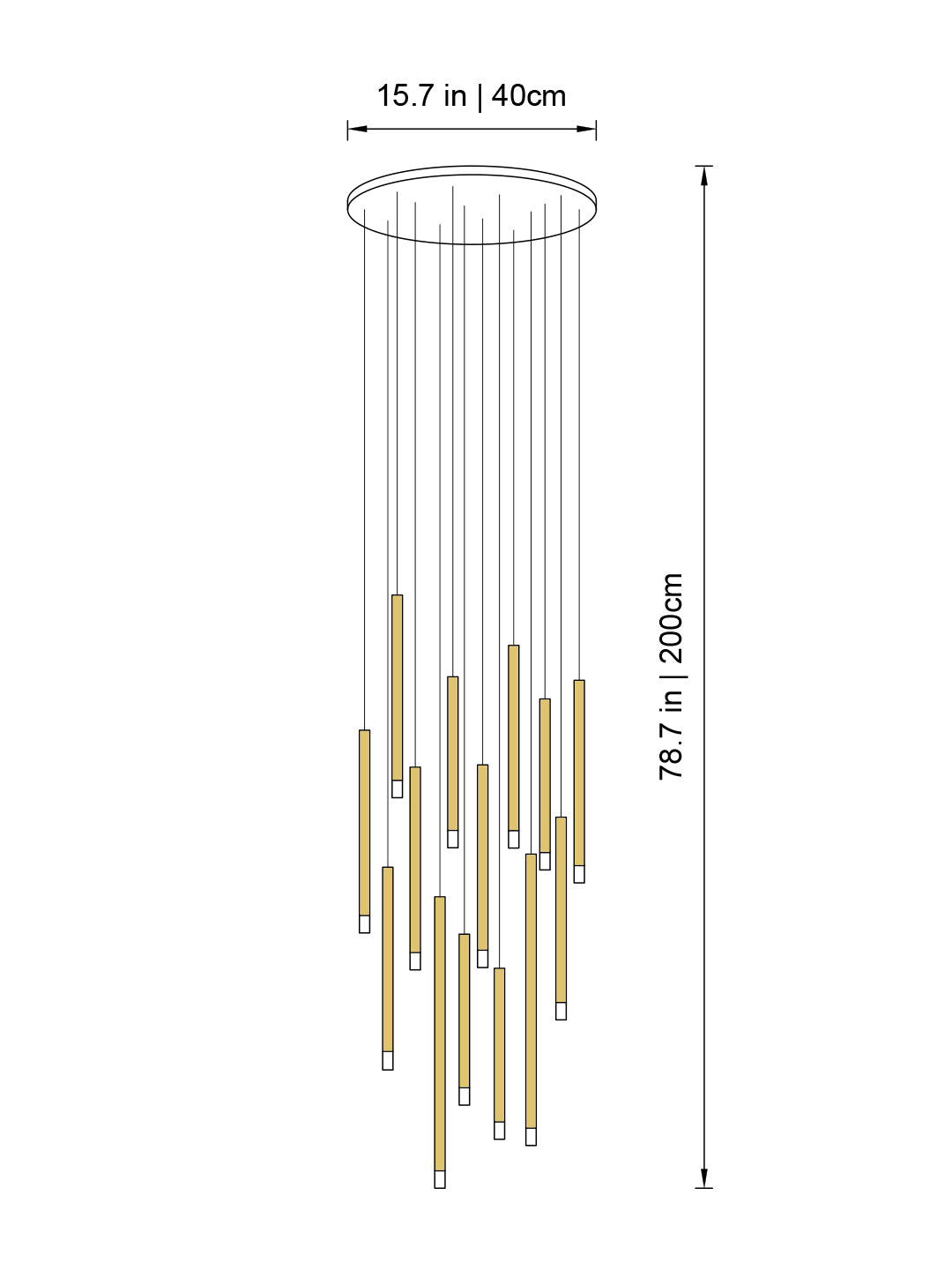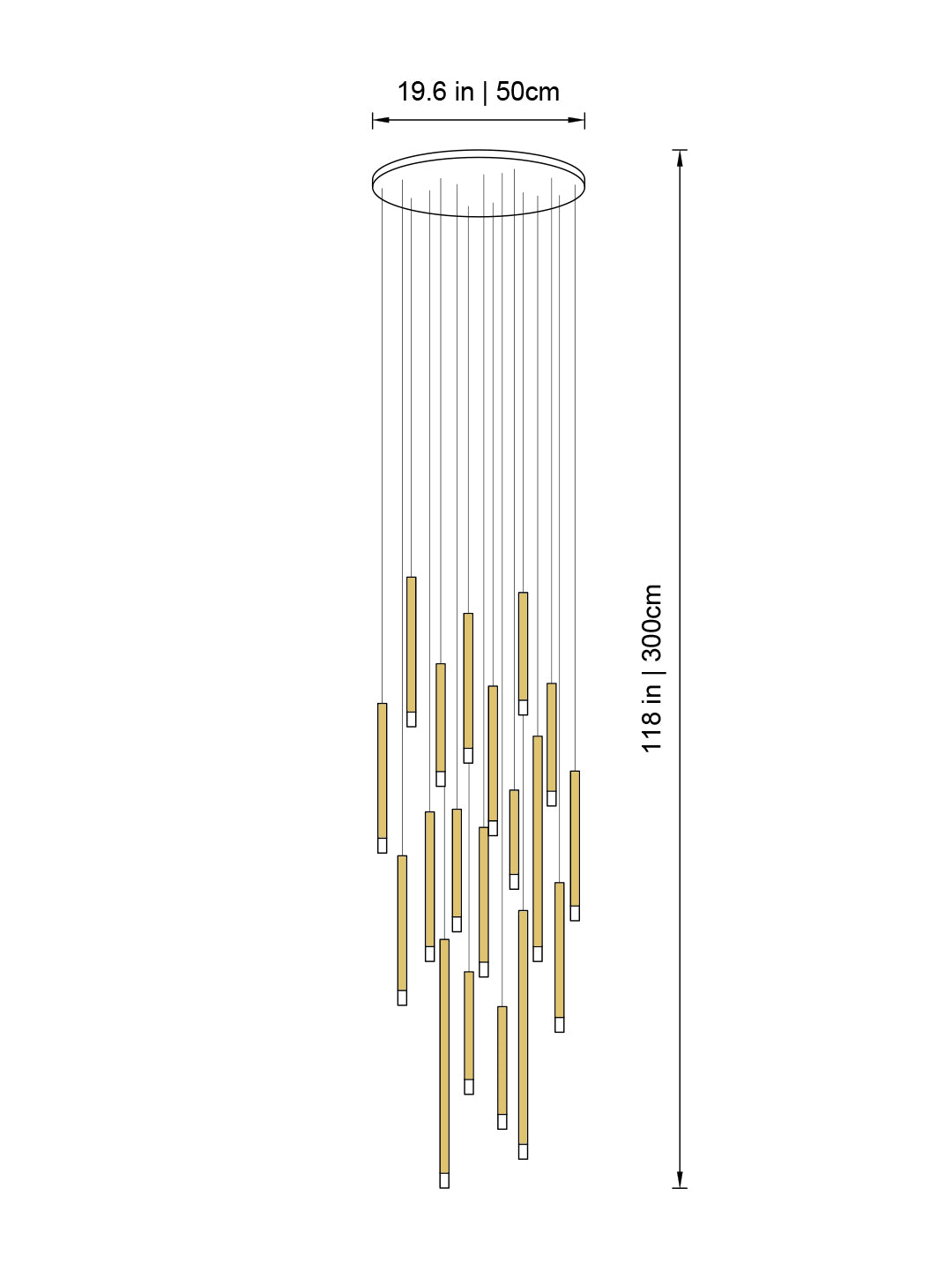 Clustered Tubes LED Chandelier
Cyber Monday Sale:
Save 15% Off Automatically
The LED Linear Cluster Chandelier is a modern and stylish lighting solution. Golden tubes hanging down from round metal canopy creates a simple and elegant ambiance. The led rests at the end of the tube, when it lights, the shades sparkle. The chandelier is an attractive focal point that provides structure and depth to any room.
Features:
LED construction means environmentally friendly and saving you energy and money in the long run.
Provide a variety of choices to suit your personal preferences and architectural circumstances.
Suitable for living rooms, bedrooms, staircases, entryways and foyers.
Support canopy and hanging cables length customization.
Specifications:

Fixture finish: Stainless steel, Integrated LEDs and Canopy;
Tube Length: 11.8 in | 19.6 in | 31.5 in
Fixture color options: Brass | Black | Rose gold
Canopy Shape: Round & Rectangle
Standard canopy included
Lighting Source:

Lamp type: LED
Integrated LEDs bulbs included
Bulbs replaceable
Bulb wattage: 2W/Unit
Lumens: 100lumens/Watt
Color temperature: Warm white 2800K
Dimmable: Yes
Built-in dimming driver
Voltage: 110-240V
Lights & Dimensions:

Dia: 15.7 in | H 78.7 in
31.5 in tube*4
19.6 in tube*5
11.8 in tube*5
14 Lights | Rectangle Canopy
L 27.5 in, W 13.7 in | H 78.7 in
31.5 in tube*4
19.6 in tube*5
11.8 in tube*5


Dia: 19.6 in | H 118 in
31.5 in tube*7
19.6 in tube*8
11.8 in tube*9
24 Lights | Rectangle Canopy
L 31.5 in, W 13.7 in | H 118 in
31.5 in tube*7
19.6 in tube*8
11.8 in tube*9


Dia: 27.5 in | H 157 in
31.5 in tube*12
19.6 in tube*12
11.8 in tube*12
36 Lights | Rectangle Canopy
L 39.5 in, W 13.7 in | H 157 in
31.5 in tube*12
19.6 in tube*12
11.8 in tube*12


Dia: 23.6 in | H 98.5 in
11.8 in tube*30