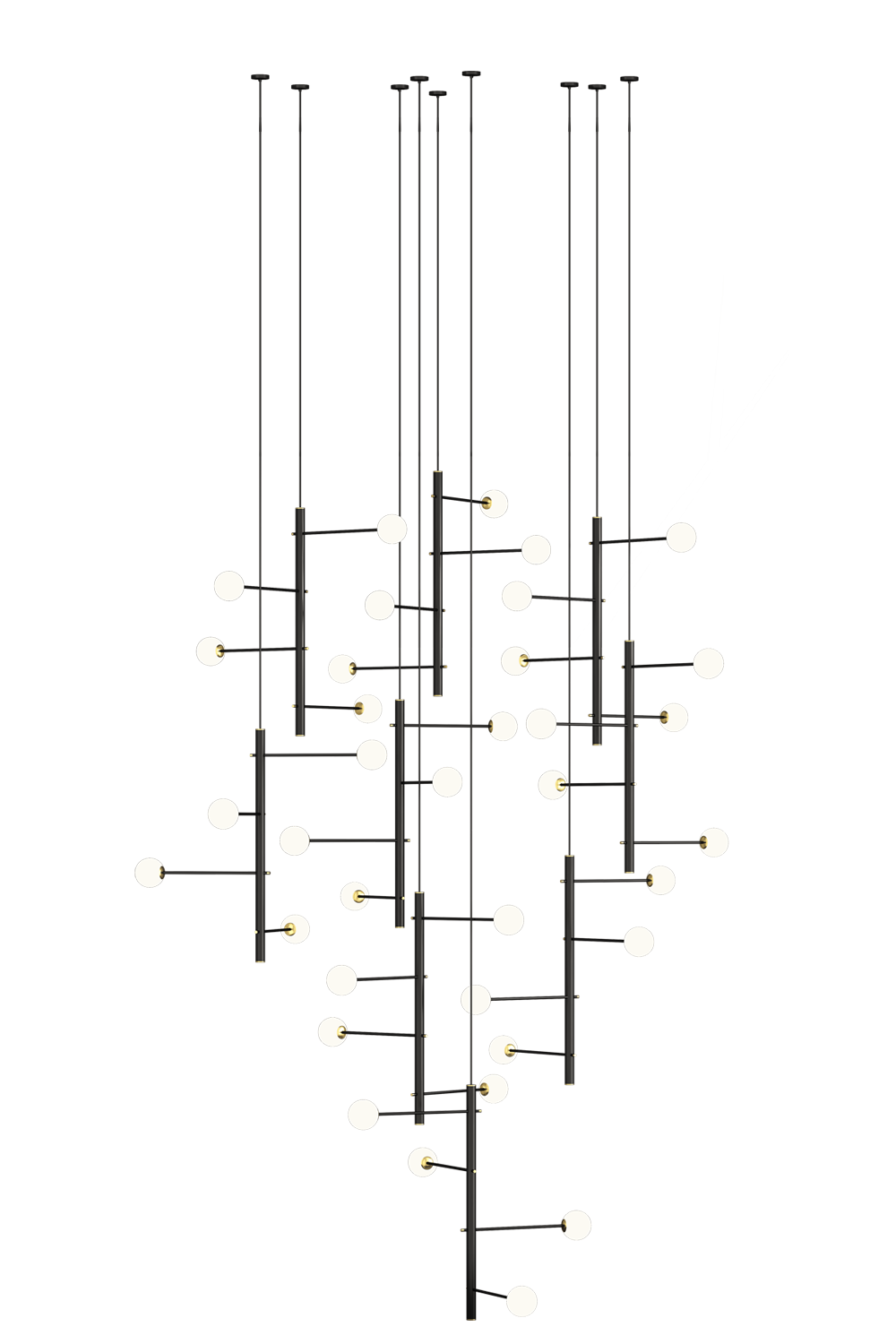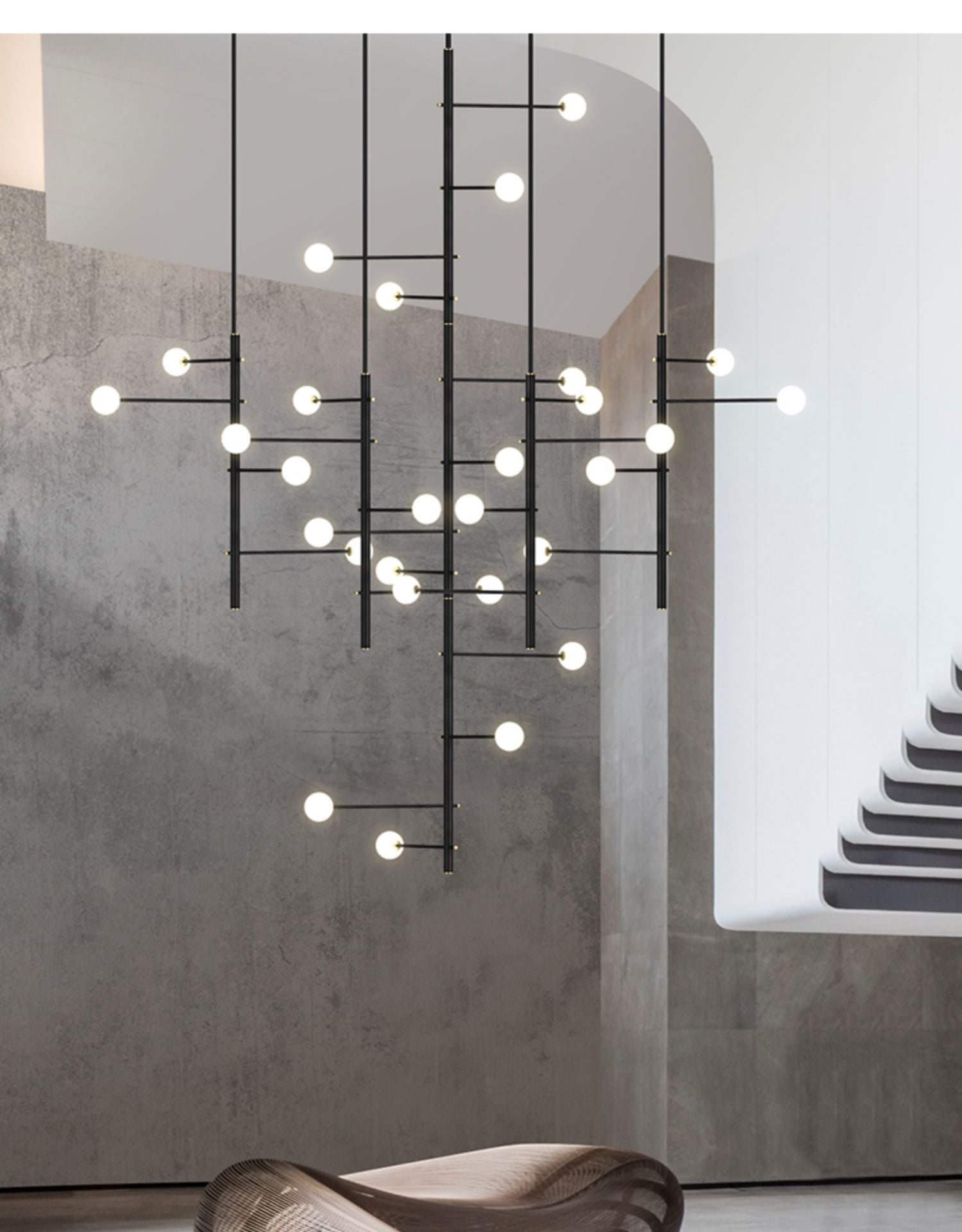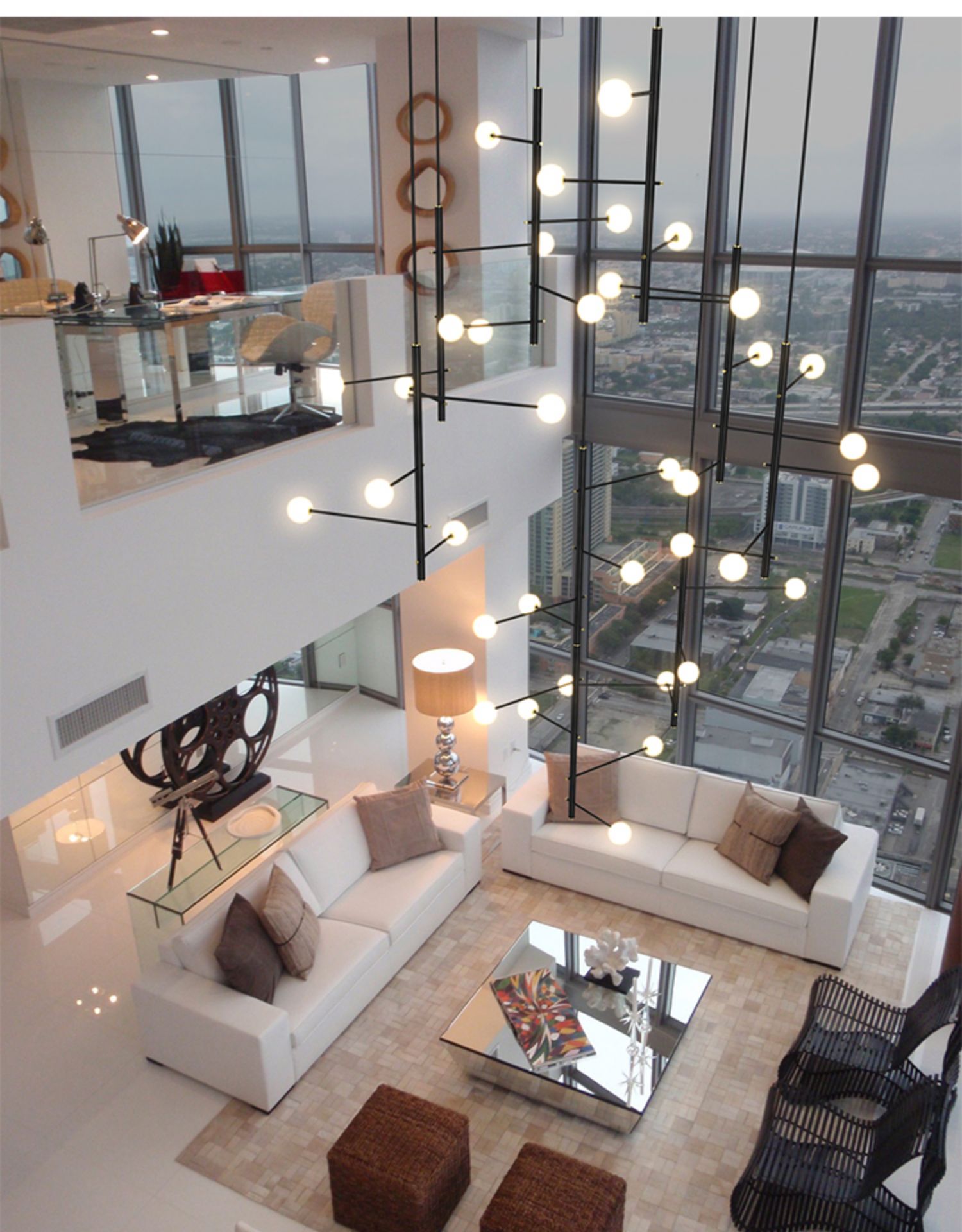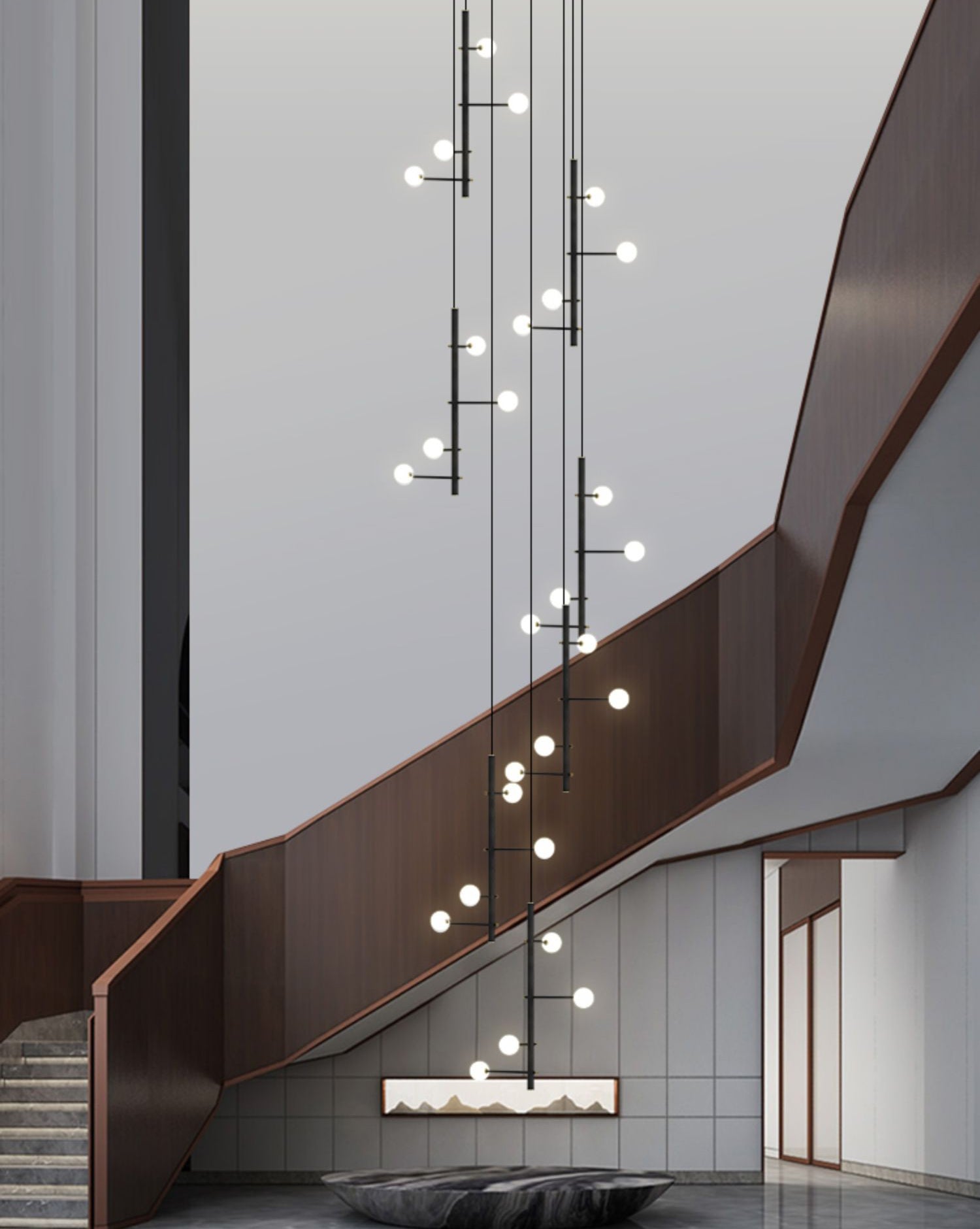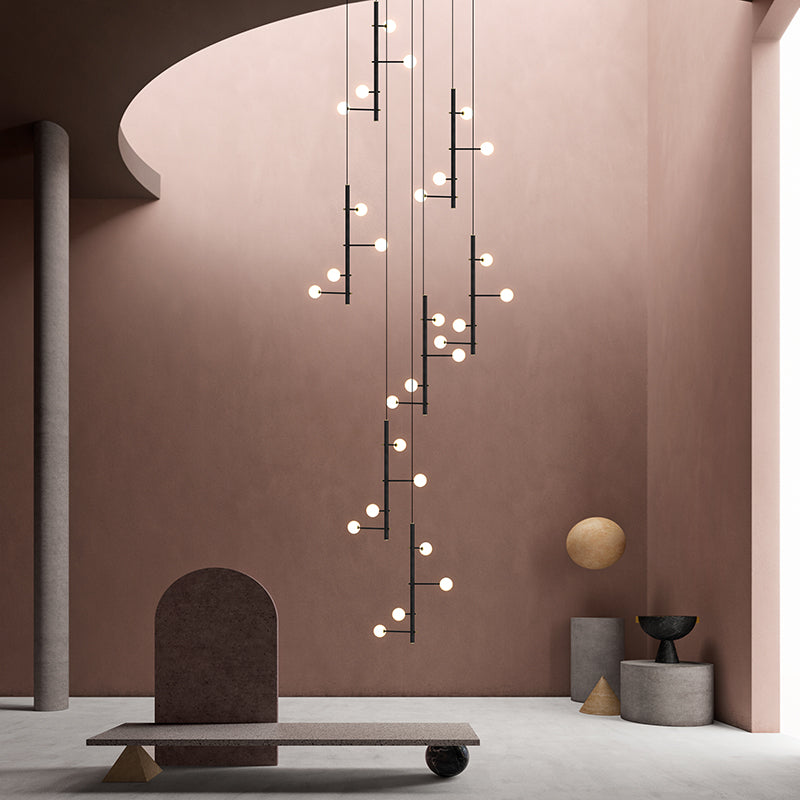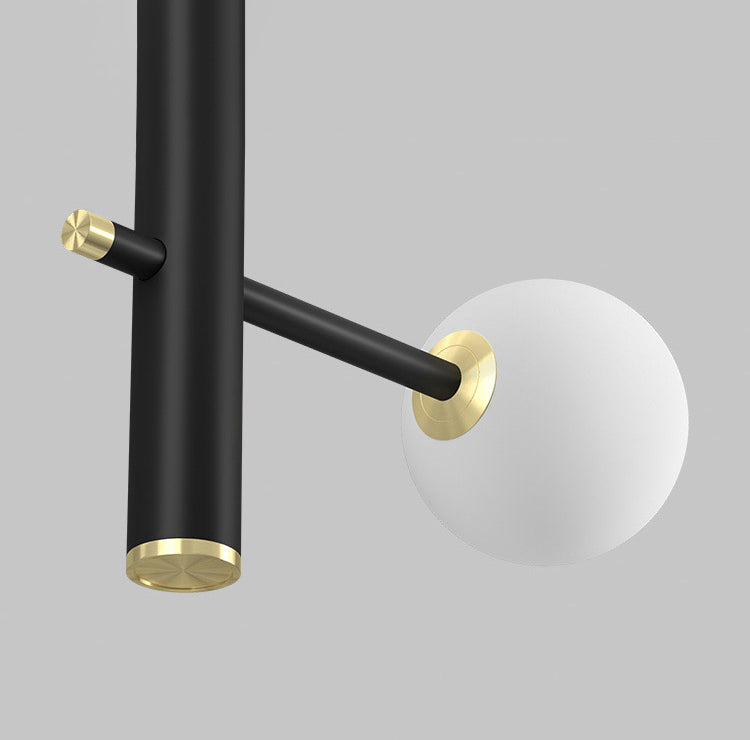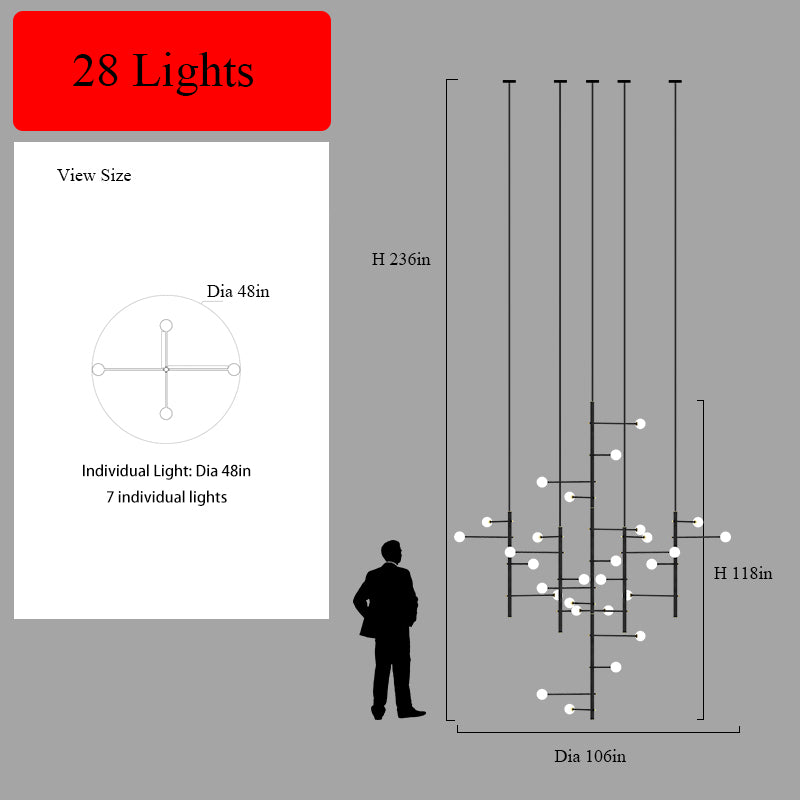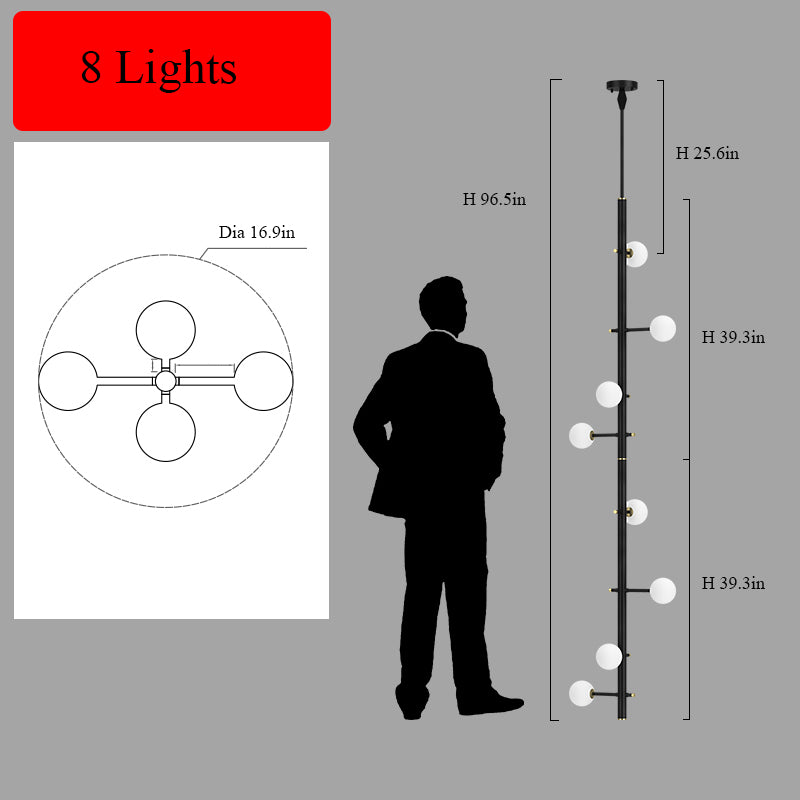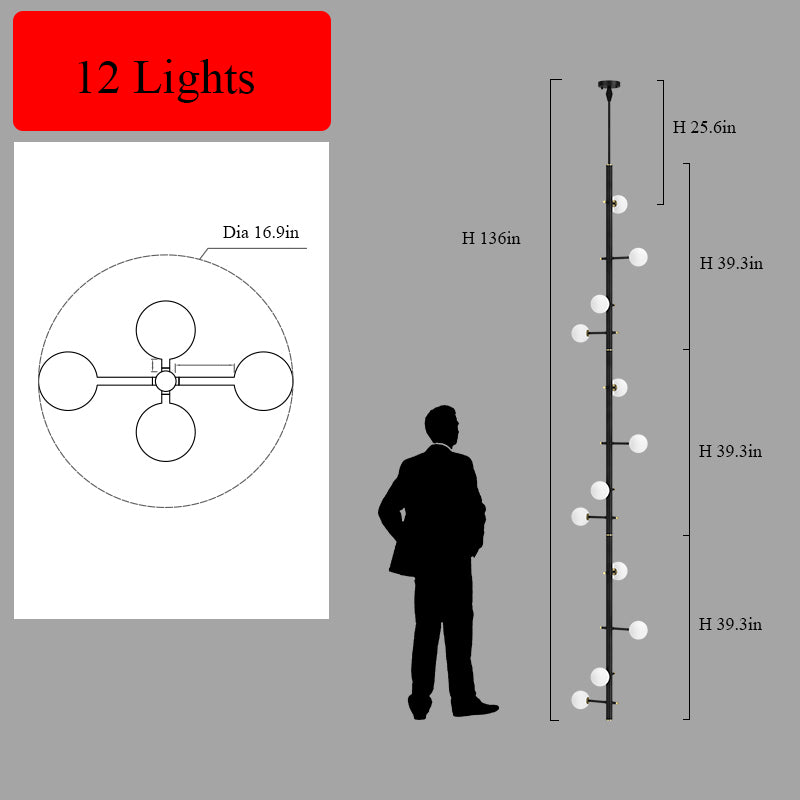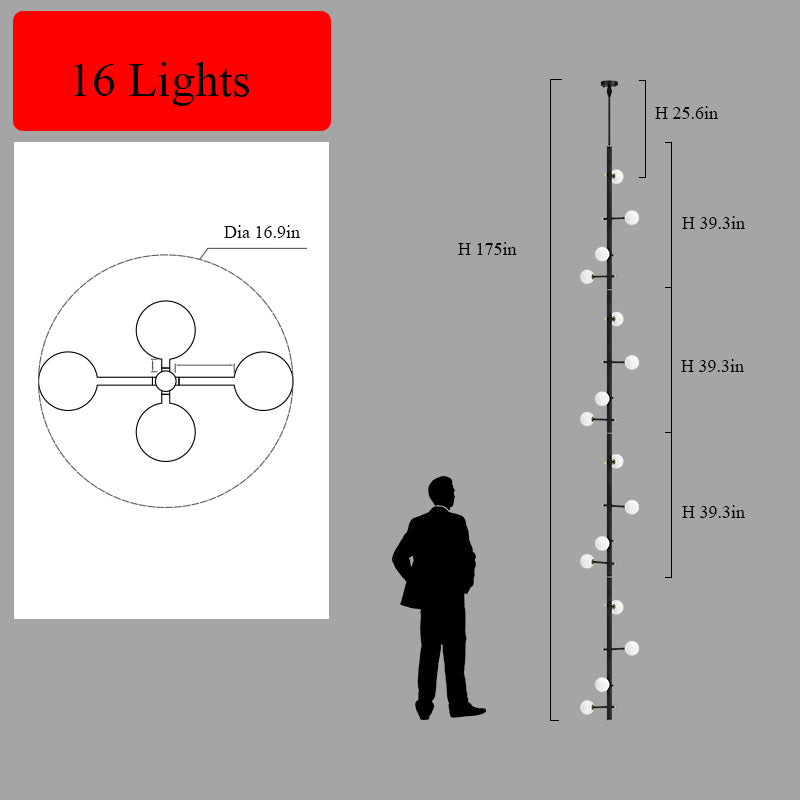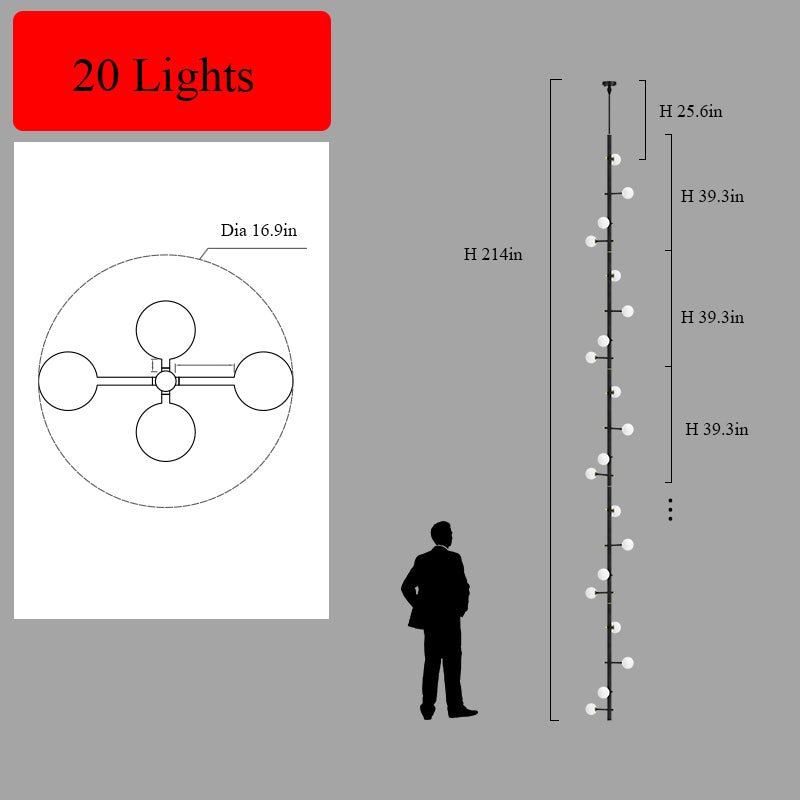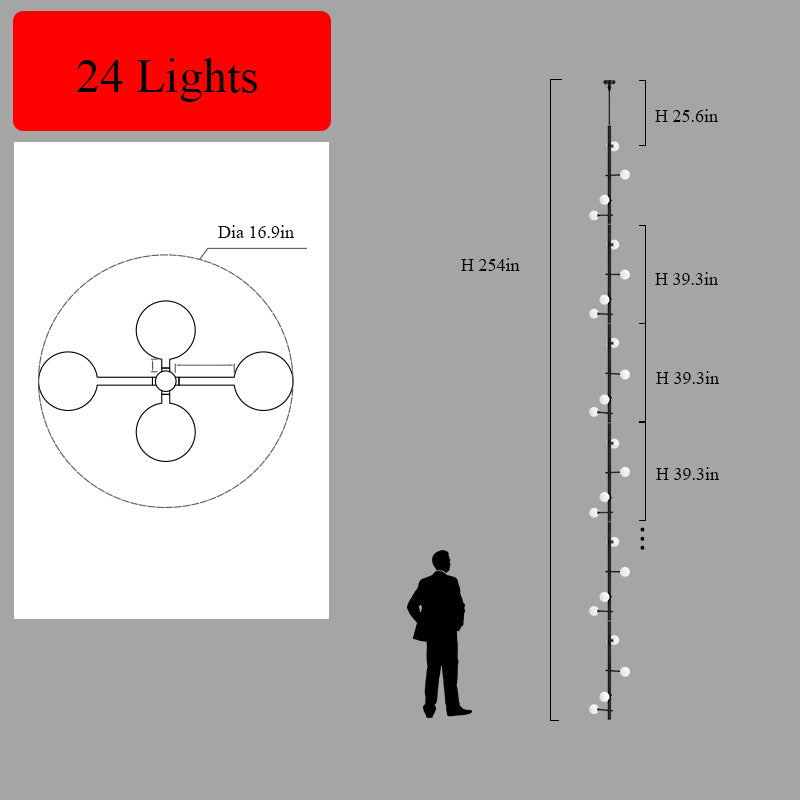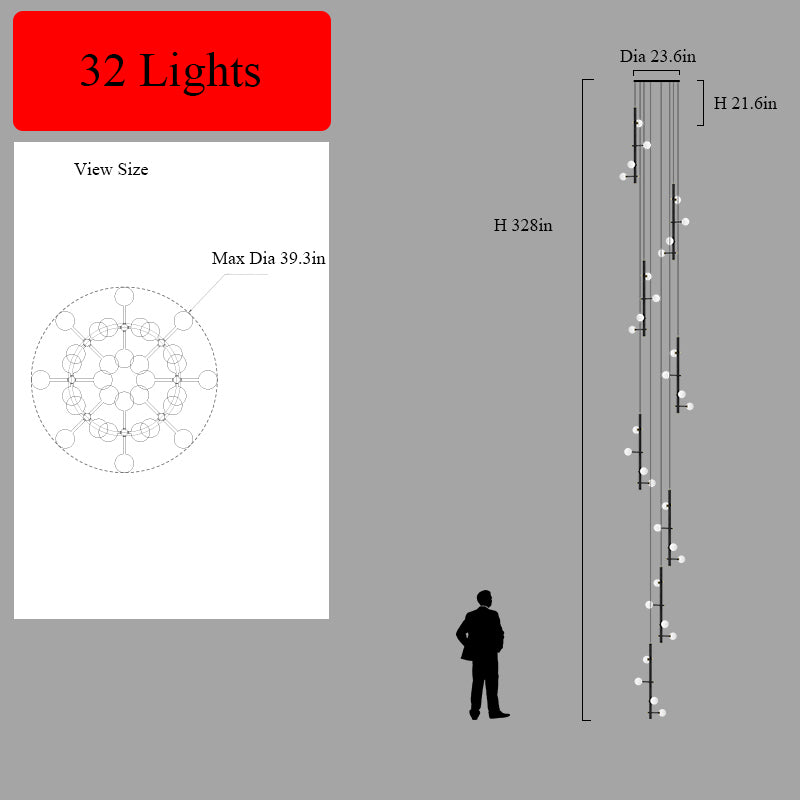 Multi Arm Opal Shade Chandelier
Elevate the style of your modern home decor with the Multi Arm Opal Shade Chandelier. A large, rounded ceiling mount extends a set of thin wires. Each wire uphold a rod made of aluminum setting at various heights. Opal shades rests on every rod at different directions, emitting a warm and relaxing light from each piece.
Features:

Different combinations of hanging style and lights amount to suit your place.
Made of glass and aluminum with LED.
Suitable for living rooms, staircases, entryways, lobby and foyers.
Support canopy size and hanging cables length customization.
Details:

Fixture material: Glass and metal
Finish: Black
Light options: 8 | 12 | 16 | 20 | 21 | 24 | 28 | 32 | 36 Lights
Dropping style: Hanging cord and Hanging cables
Voltage: 110-240V
Warranty: 3 Years
Lighting:

Lamp type: LED

G9-base 

Bulbs included
Dimmable: Yes
Bulbs replaceable
Color temperature: 3000K, Warm white
Bulb wattage: 3W/ unit
Lumens: 115LM/watt
Lights & Dimensions:
Hanging cord style:
8 Lights: H 96.5in, Fixture Dia 16.9in, Canopy Dia 5.9in
12 Lights: H 136in,

 Fixture 

Dia 16.9in

, Canopy Dia 5.9in

16 Lights: H 175in,

 Fixture 

Dia 16.9in

, Canopy Dia 5.9in

20 Lights: H 214in,

 Fixture 

Dia 16.9in

, Canopy Dia 5.9in

24 Lights: H 254in,

 Fixture 

Dia 16.9in

, Canopy Dia 5.9in
Hanging cable style:
8 Lights: H 92.5in,

, Fixture Dia 27in,

 Canopy

 Dia 7.87in
12 Lights: H 132in, 

Fixture Dia 27in,

 Canopy

 

Dia 11.8in
16 Lights: H 171in, 

Fixture Dia 27in,

 Canopy

 

Dia 11.8in
20 Lights: H 210in,

 Fixture Dia 31in,

 Canopy

 

Dia 15.7in
21 Lights: H 224in,

 Fixture Dia 31in,

 Canopy

 

Dia 15.7in
28 Lights: H 289in,

 Fixture Dia 35in,

 Canopy

 

Dia 19.6in
32 Lights: H 328in

, Fixture Dia 39.3in,

 Canopy

 

Dia 23.6in
36 Lights: H 368in

, Fixture Dia 39.3in,

 Canopy

 

Dia 23.6in
Mixed style:
28 Lights: H 146in,

 Fixture

Dia 23.6in

, Canopy Dia 5.9in/Unit

28 Lights: H 267in,

 Fixture

Dia 31.5in

, Canopy Dia 5.9in/Unit

28 Lights: H 236in,

 Fixture

Dia 106in

, Canopy Dia 5.9in/Unit

36 Lights: H 236in,

 Fixture

Dia 118in

, Canopy Dia 5.9in/Unit