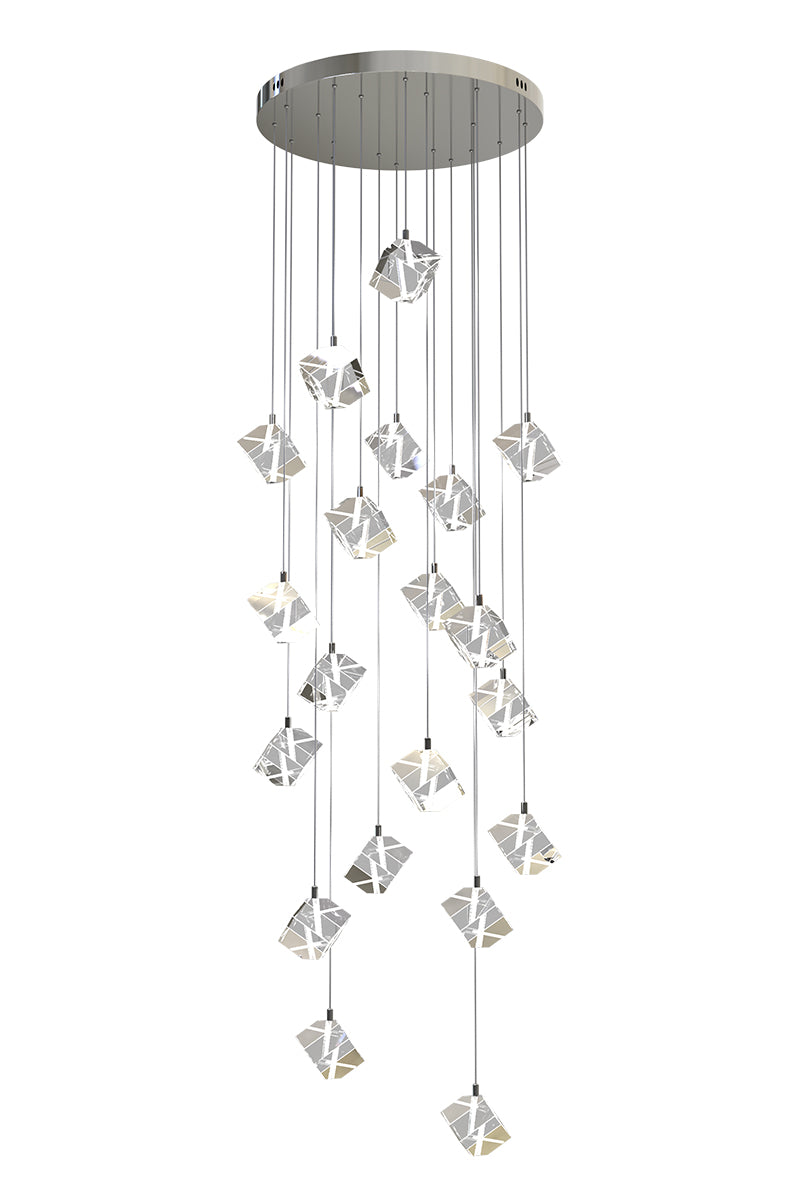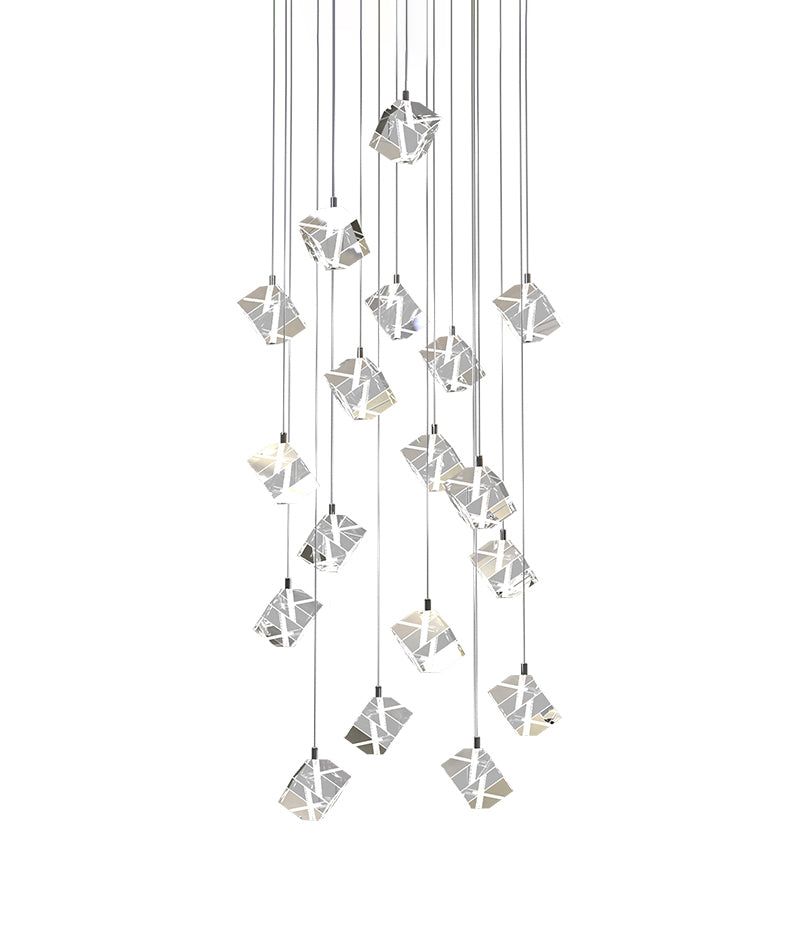 Modern Crystal Chandelier
The Modern Crystal Chandelier adds an elegant edge to your interior decor. Suspended from slender wires and ended in a chrome canopy, this chandelier emits light through several crystal cubes creating a gorgeous atmospheric effect.
Features:

Square crystals catch the light and create a stunning effect.
Built-in LED means you don't have to worry about changing bulbs, more energy efficient.
Perfect for living room, stairs, lobby, entryway and foyer.
Support canopy size and hanging cables length customization.
Specifications:

Fixture finish: Crystal, Stainless steel
Crystal Size: Square | L 2.75 in, W 2.75 in
Hanging cables: Adjustable
Dropping style: Random
Standard chrome canopy included
Support customization: Change hanging cables length and design canopy color
Lighting Source:

LED Bulb: G4, 2W/Unit, 120LM/ Watt, CRI 95
Color Temperature: Warm white (2700-3100K). If you need white or nature lighting, please let us know in the shopping cart or contact us.
Dimmable

:

Yes
G4 LED bulbs included
Built-in dimming driver
Voltage: 110-240V
UL Listed
Lights & Dimensions:

12 Lights | Round Canopy | Dia 15.7 in | H 70.8 in
15 Lights | Round Canopy | Dia 15.7 in | H 78.7 in
19 Lights | Round Canopy | Dia 15.7 in | H 98.4 in
24 Lights | Round Canopy | Dia 19.7 in | H 118 in
30 Lights | Round Canopy | Dia 23.6 in | H 157.4 in
40 Lights | Round Canopy | Dia 27.5 in | H 196.8 in
13 Lights | Square Canopy | 15.7 in×15.7 in | H 78.7 in
25 Lights | Square Canopy | 19.7 in×19.7 in | H 118 in