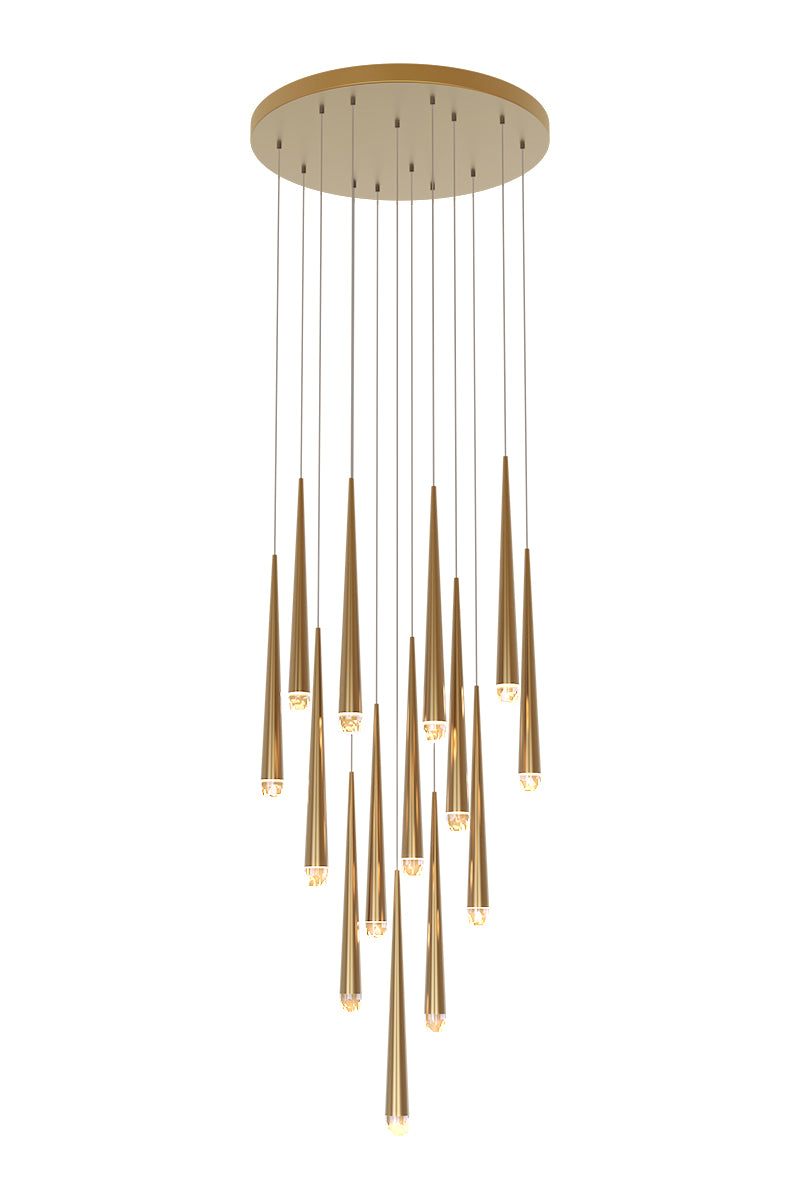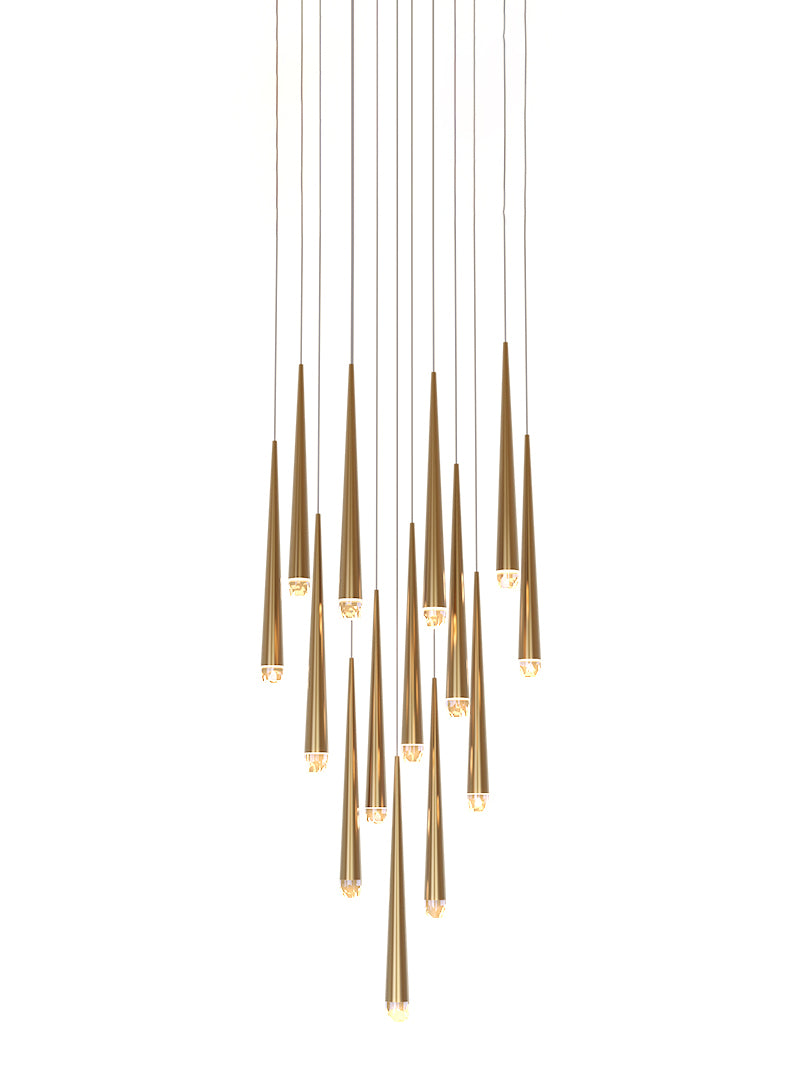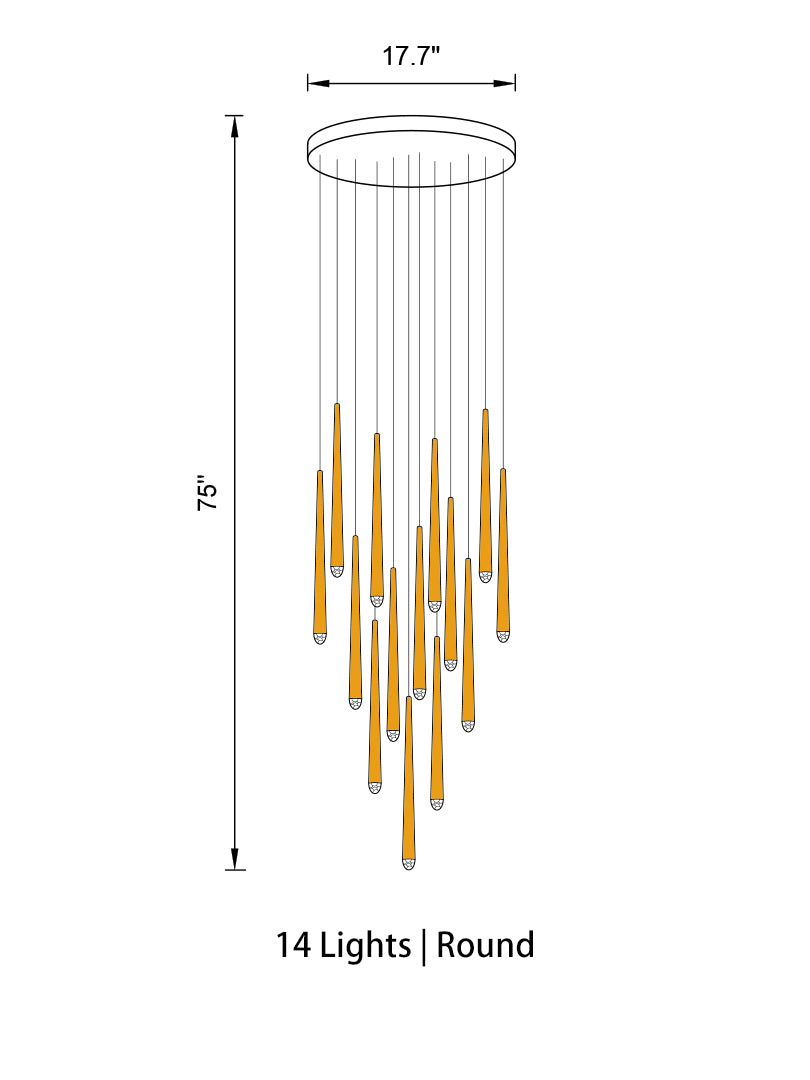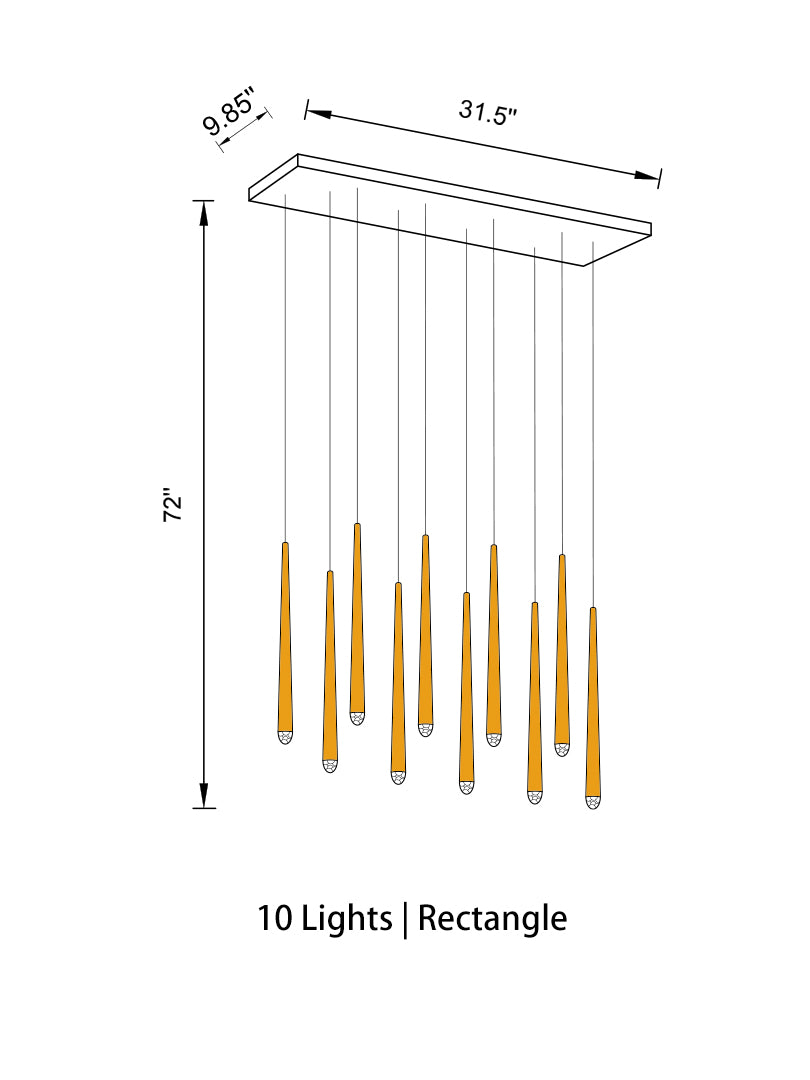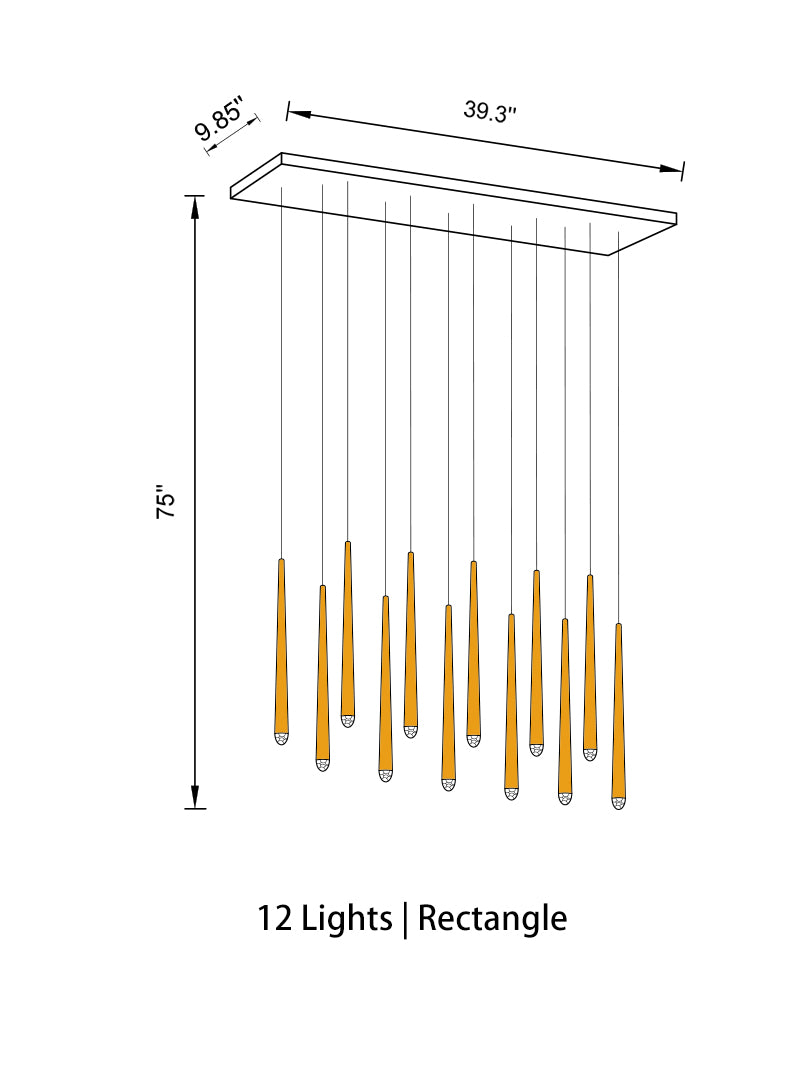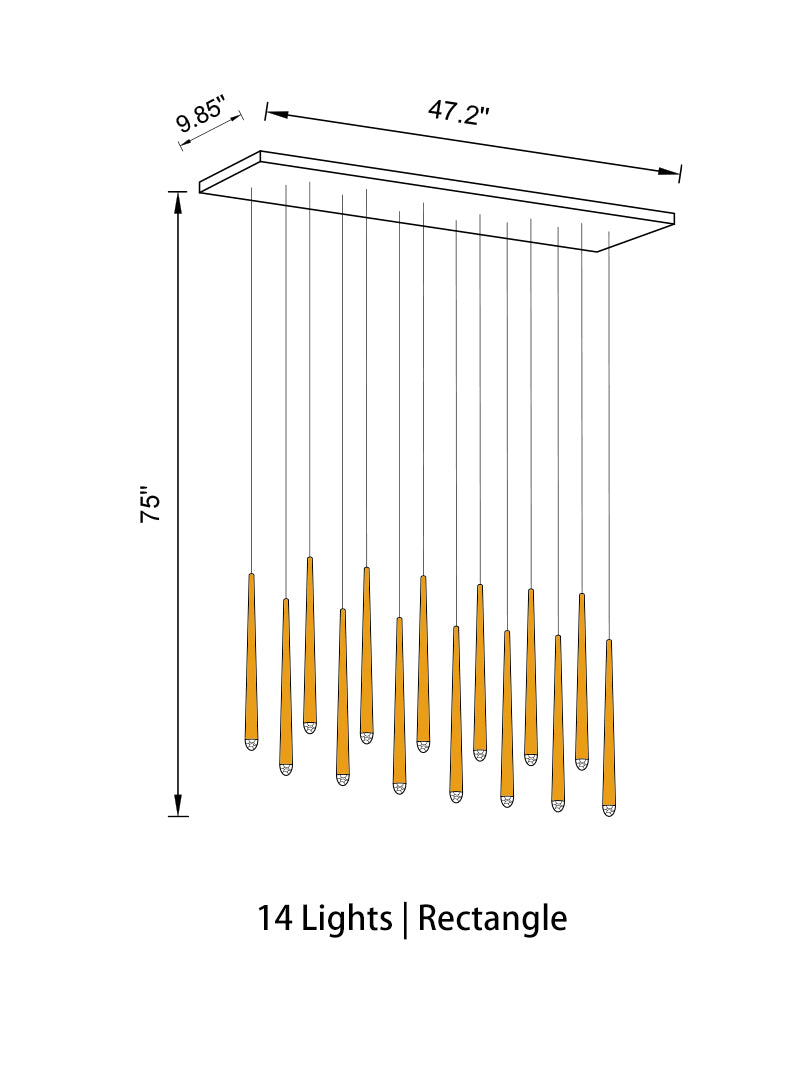 Cascade Cone Pendant Light
Add a touch of elegance to your modern home with the Cascade Cone Pendant Light. A simple design that starts by using a round brushed brass canopy to anchor a series of slender wires, each one rests at differing heights to a conical housing with LED set at the end. The small caps of cut crystal at the end make the light like falling water.
Features:
Bring your interiors to life with brass and crystals fixture.
Different combinations of canopy and lights to suit your decor.
Perfect for living room, dinning room, stairs, lobby, entryway and foyer.
Support canopy size and hanging cables length customization.
Details:
Fixture material: Brass and crystals
Finish: Brass
Each cylinder Size: Dia 1.58 in, H 15.0 in
Canopy Shape: Round | Rectangle
Voltage: 110-240V
Adjustable fixture height
Lighting Source:
Lamp type: LED
Integrated LEDs: 2W/Unit
Bulbs included
Bulbs replaceable
Color temperature: 3000K, warm white
Dimmable: Yes
Built-in dimming driver
Lights & Dimensions:
12 Lights | Circle Canopy: Dia 15.7 in | Overall Height: 75 in
14 Lights | Circle Canopy: Dia 17.7 in | Overall Height: 75 in
18 Lights | Circle Canopy: Dia 19.7 in | Overall Height: 75 in
10 Lights | Rectangle Canopy: L 31.5 in, W 9.85 in | Overall Height 72 in
12 Lights | Rectangle Canopy: L 39.3 in, W 9.85 in | Overall Height: 75 in
14 Lights | Rectangle Canopy: L 47.2 in, W 9.85 in | Overall Height: 75 in